This is a quick and simple guide on how CUCM Sync works and how to configure it within your environment.
CUCM Sync, syncs End User and Device profile metadata that CDR records do not contain. Some examples are End users, departments, custom attributes, device/phone types, descriptions, device pools, etc.
Find your Sync Settings
To find your sync settings, hover over the gear icon on the top right most part of the Variphy GUI, then click on CUCM under Clusters. Then on the clusters page, click edit on the cluster. Scroll down untill you see CUCM Sync Settings. Please see screenshots below.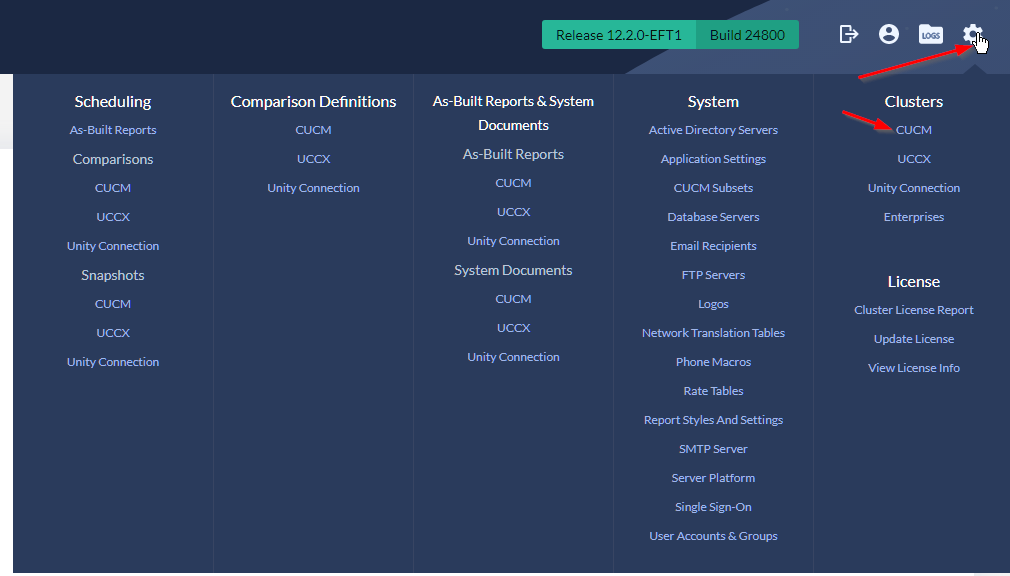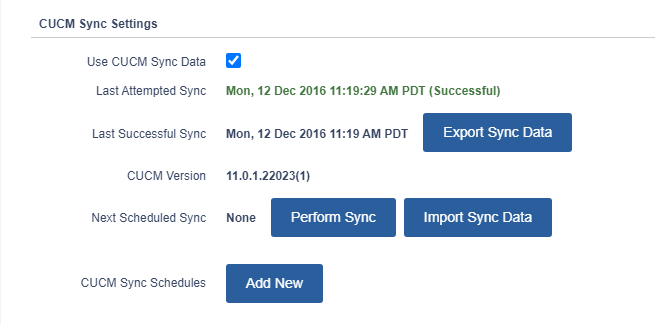 How Sync Works
Now that you found the settings, lets talk about how this works. As you can see above the CUCM Sync Data is enabled, which means when running a report, or call history search, the CUCM Data will use the last successful sync. And if you notice above the last sync was in 2016! Which means your data you're trying to receive would not be up to date. We see this issue a lot. To fix this, we could run a perform sync now, or setup a sync schedule. We always suggest configuring a scheduled sync so you have up to date data. Keep in mind, if you have a schedule to run at 12am, and a phone description was changed after 12am, that change would not be reflected. We can set up multiple schedules to help with this.
But what happens if the CUCM Sync Data button is not checked and not enabled.
How our sync works if this is the case, is that Variphy will run a live sync with your data when a report/call history search is ran. Which mean you will always have up to date data. The one downfall to this is we have to run a live sync and also grab CDR data from the database, which can increase report run time.
Which is the better option?
We suggest for larger environments (over 3000 end points) that you set up a sync schedule. As running a live sync, on a large report can increase that report run time. With a smaller environment running a live sync usually does not increase report run time by to much. Most of the time we suggest leaving sync data OFF. Having the most recent data is important for report accuracy.
Caveats
We want to make sure, especially if you are on our version 12 or above of Variphy that we have at least 8GB of RAM allocated to just the Variphy application. If you are unsure of this or experiencing slow reports/system, please reach out to us at support@variphy.com and we can assist.