This report will provide a list of dormant extensions (DN's) within CUCM that have no call usage over a selected time period. These can be based on all DN's, a group of DN's, specific Device Pools or Device Types.
Optional Changes
This template is configured to show any unused extensions that are 4 digits in length. Changes can be made to the Search Set to match your environment.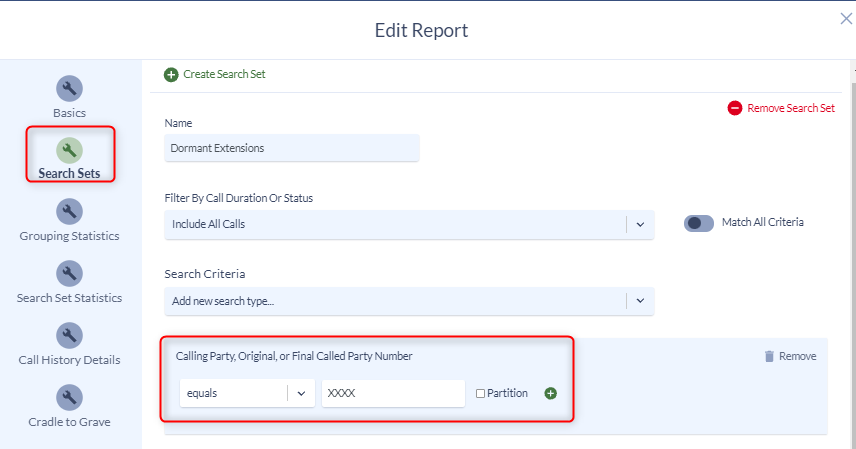 The Grouping Statistics are the key to this report. To generate a list of unused extensions for a timeframe you must have the Minimum and Maximum Primary Grouping Total Call Count set to 0. If you are looking for underutilized extensions, adjust the Maximum Primary Grouping Total Call Count value to something other than 0.