Variphy 12.2 introduces new reporting capabilities, including the ability to add custom column header labels to your reports in order to make them more user friendly to non-technical viewers, and the ability to store reports in a central repository within Variphy that an be shared via permalink, as with our dashboards. If you are upgrading from Variphy 12.1 you will only notice minimal differences with the interface. If you are upgrading from version 11.x or earlier, please see the Variphy 12.0 Overview page as well for a list of improvements previously introduced. This document will specifically focus on 12.2 additions.
Upgrading Variphy
You will soon be able to upgrade your existing version of Variphy directly to version 12.2 EFT While not quite ready yet, the GA release is expected by early Q3, 2020. For assistance with upgrading your software, please contact support@variphy.com or refer to our user guide Upgrading to Version 12 of Variphy.
"End of Life" Support
With the release of version 12.2, we will no longer be supporting versions of CUCM or Unity Connection versions 9.x or older. This is to bring us up to date with Cisco's current EOL policies (Cisco support ended for CUCM version 9.x two years ago). Also, we will officially be ending support for Microsoft Internet Explorer 11.0 across all Variphy versions (we will continue to support Chrome, Firefox, Safari, and Edge browsers).
Also, as of the 12.2 EFT release, we will only officially be supporting Variphy version 12.0 or later. If you are still on version 11.2.10 or older, we would strongly recommend upgrading Variphy to the most recent version, unless you have an older version of CUCM or CUC that is not supported in version 12.
So, What's New?
Variphy 12.2 introduces some new features based on customer feedback that make the sharing of report information more user-friendly. For one, we've introduced the ability to create custom column labels for both summary and call details in CUCM and UCCX. This allows you to modify your reports so that the column headers have more user-friendly terms for non-technical users that need to view the call data. For example, you can rename the summary detail columns "originating calls" to a "calls placed" and "terminating calls" to "calls received".
We've also introduced a new way to share reports via a Report Repository. This will allow you to store reports run on a schedule within Variphy and grant users access to them based on the desired permissions level and a report permalink. This means you have better control over how your reports are distributed, and can keep a centralized archive of your reports that users can more easily access and search, rather than having to sift through old emails. You can also set retention periods for these reports and determine the cutoff date that you want old reports to be purged from the system.
We've also added International Dialing Prefixes to your DN/DID Management utility, giving you greater control over this feature by enabling you to incorporate number prefixes from around the world, not just within the continental U.S. as in previous versions.
Finally, we are also introducing UCCX Time Interval Reporting, which allows you to choose from additional formats in the Agent or CSQ statistics of CCX reports. Previously, we've only had the ability to group data by Agent or CSQ name with their selected statistic columns. With Version 12.2, we are introducing Statistical tables broken down by various preset time intervals (from Quarter-Hour to Month). In addition, the data can now be grouped by either bar or line graphs, with multiple stats displayed with color coding. If you've already been using our CUCM Call Analytics reporting, you will find these new time interval options very similar to what has already been available in those reports since version 12.0.
Custom Labels
In order to make reports more user-friendly to people who are not technical or familiar with Cisco's reporting terminology, Variphy 12.2 will include the ability to apply custom labels to reports. These will let you change the column headers for both call details and summary details and apply them to specific reports, as well as include a glossary to show what labels were changed. Specific fields can also be enabled/disabled at will. The available headers that can be customized are in the Call Detail, Search Criteria Summary, Grouping summary, and Call Statistics categories.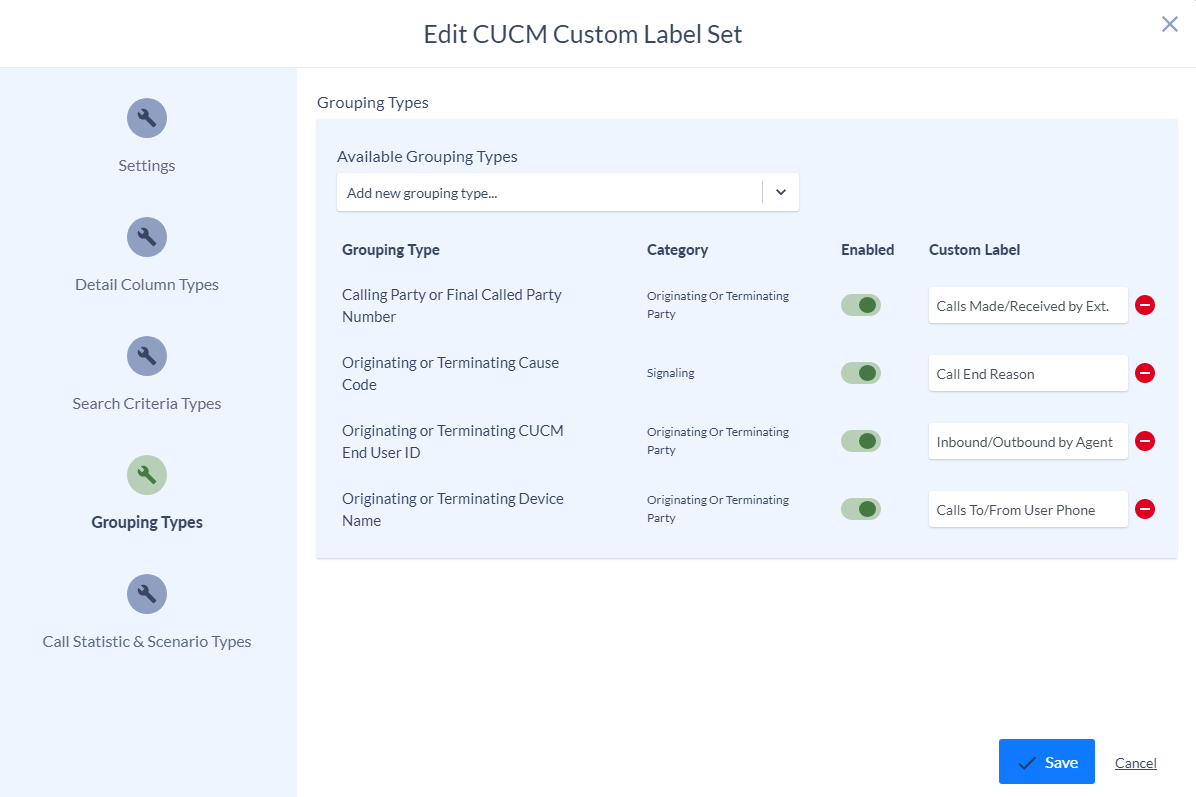 When reports are run manually or scheduled, you will see the option to apply the desired label set and turn on the Custom Labels Appendix, if desired.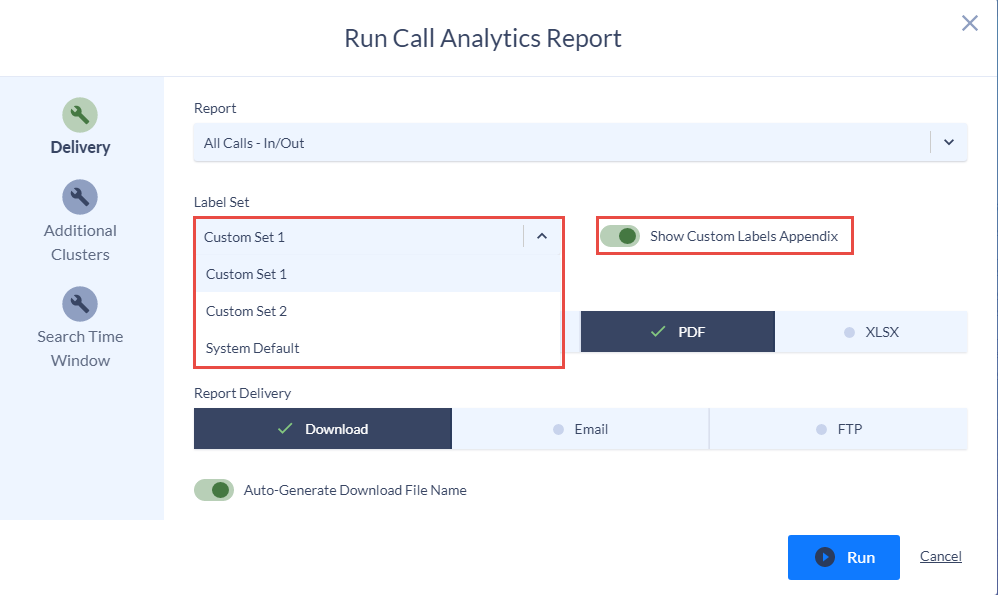 CUCM/UCCX Report Repository
Previously, Variphy had only 2 methods available to share reports with others – email delivery, or storing them to an FTP server. Now with Variphy 12.2, you will be able to create a centralized report repository within Variphy, determine who the reports can be shared with, set a retention period for how long reports should be kept, and give access to the reports with a permalink, similar to how we can provide dashboard sharing currently. This will make it easier for users to get access to reports, not require email attachments, and allow users to access reports without needing a Variphy login or direct access to the application. In addition, it will also allow you to view a report history, which will show which account was used to run the report, when the report was started and completed, and whether the report was completed normally or encountered an error. While the scheduled Email and FTP server options will still be available, this just adds a more convenient method for storing, sharing , and managing reports.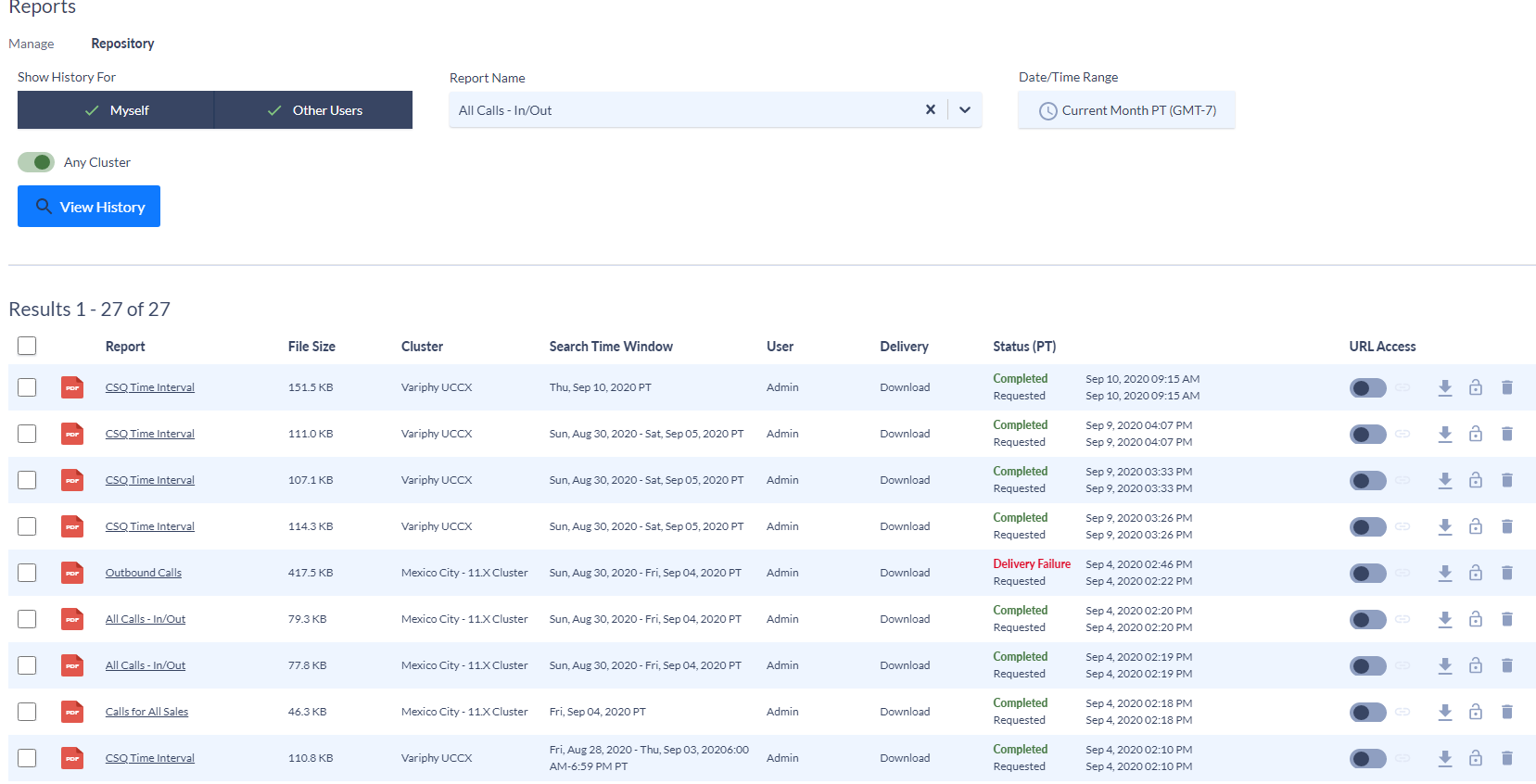 In the Application Settings Menu, you can configure the location of the report repository, Max disk usage space, cleanup schedule, and disk usage alerts. You can also view the current ammount of disk usage for both CUCM and UCCX reports.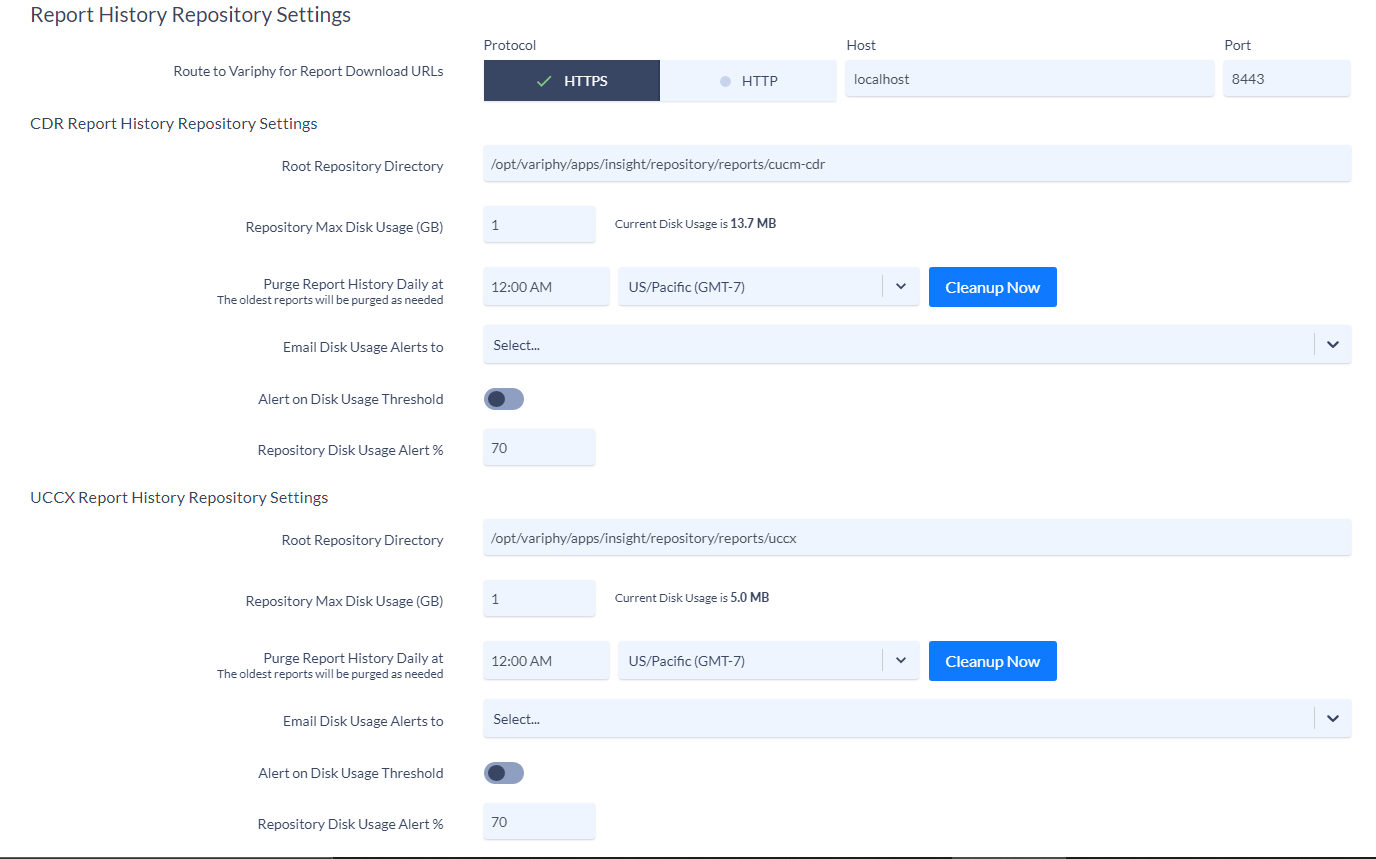 International Dialing Prefixes for DN & DID Management
Also new to Variphy 12.2 is the ability to use international dialing prefixes when creating DID blocks. Previously the Edit Block menu in DID only accommodated the E.164 dialing prefix for North America (+1). Now you will be able to choose from all available country codes, listed alphabetically by country.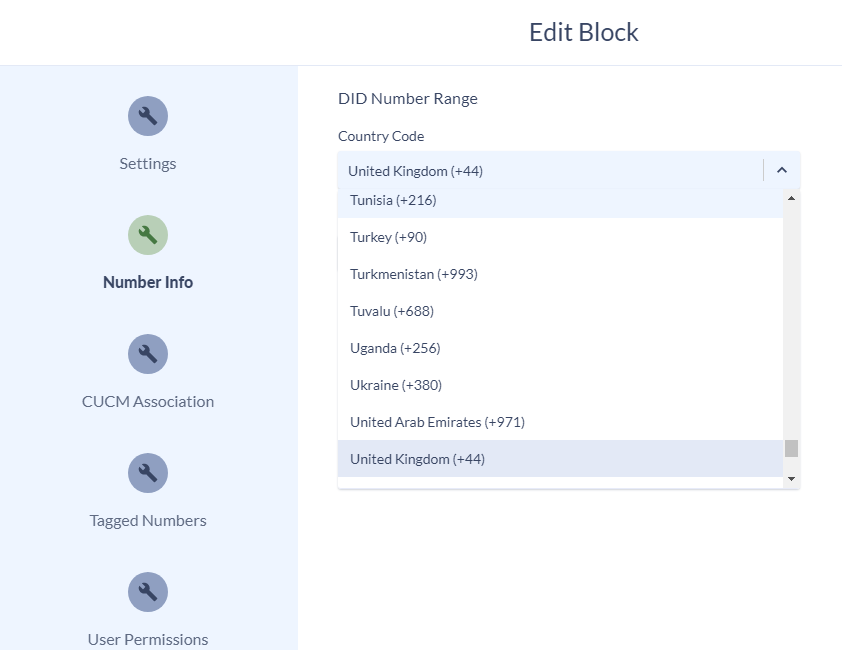 UCCX Time Interval Reporting
If you've been using our CUCM Call reporting feature, you're probably aware of the fact that we can group the report results by various parameters and also include analytics charts and tables broken down by time period and call type totals. This is an ability that was initially missing from UCCX reports, however, but we are happy to announce that you will now be able to apply these same types of analytics and grouping to UCCX historical reports. We will also be adding line graphs in addition to the default bar graph that was previously available. This will give you greater flexibility in breaking down CCX call and status details by time intervals. The Three additional statistics you will be able to add to Agent and CSQ reports are a Summary Statistics Table, Time Period Statistics Table, and Time Period Statistics Chart (currently available in PDF only). These can be organized in whatever order you prefer.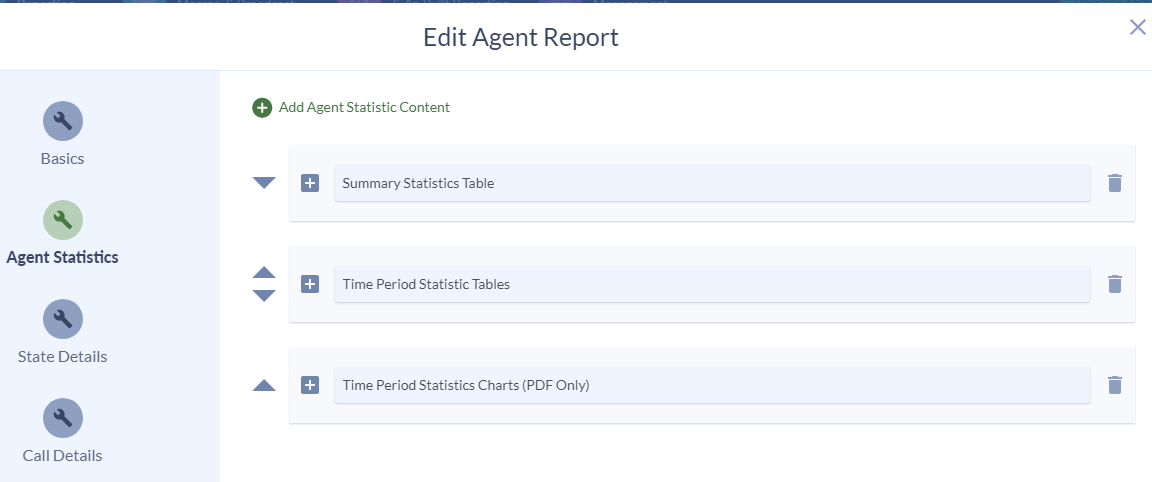 These new statistics options will give you greater flexibility in displaying data by selected time intervals, combine different types of data with color-coded bar and line graphs, and even be able to split the content into multiple graphs and tables if all of the search criteria cannot be show in an single graph or table.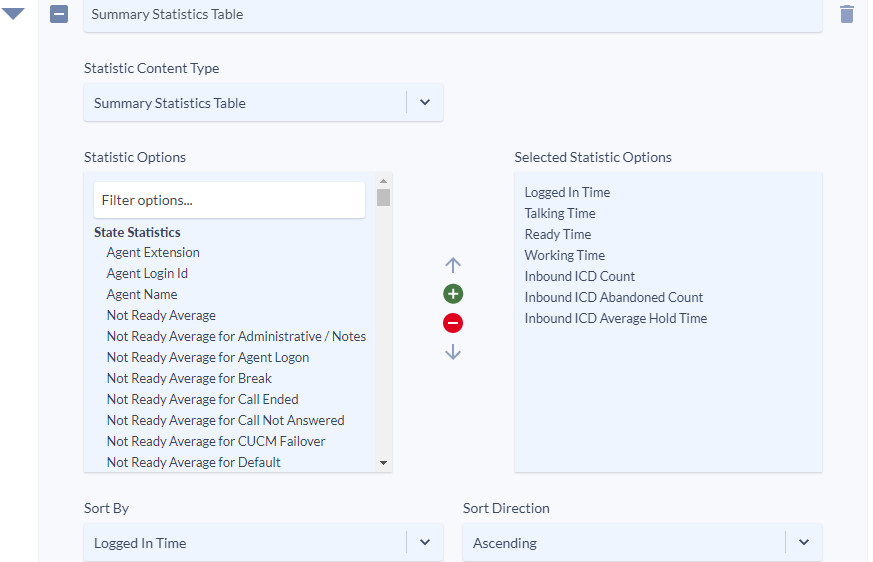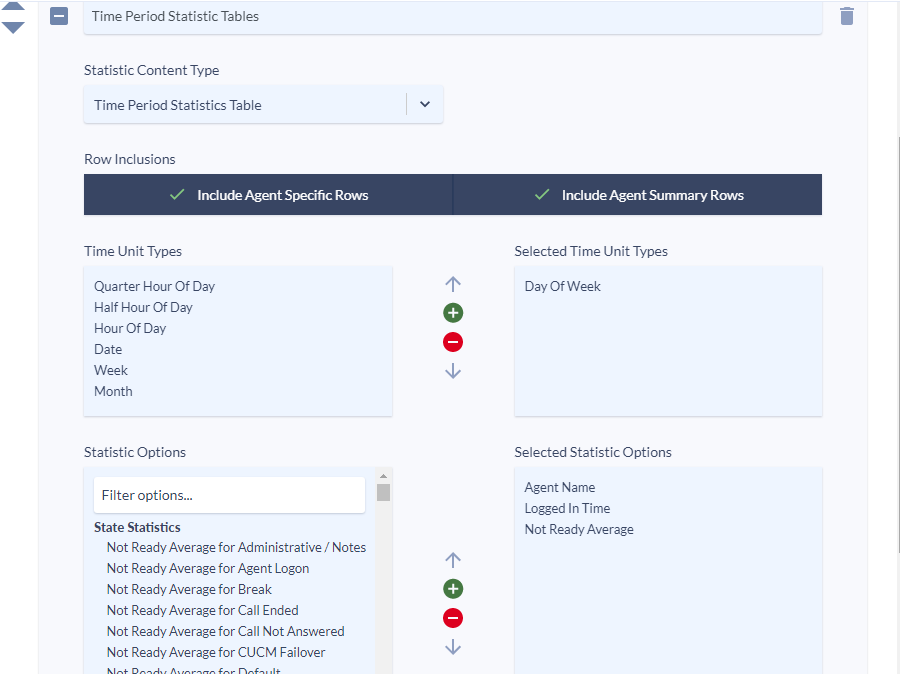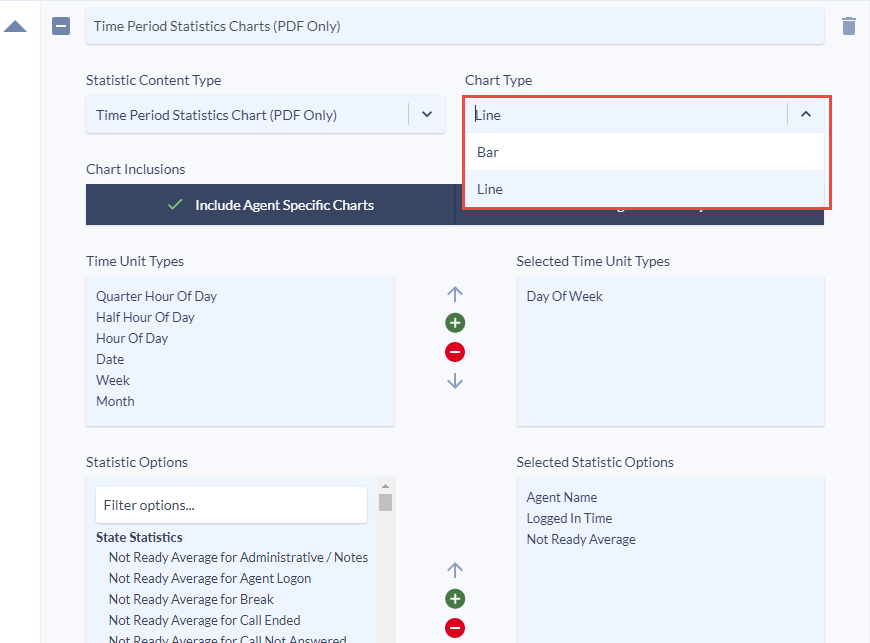 NOTE: Each chart will only include statistics of the same type (Count, Percentage, Time). Line charts with a single data point will be rendered as bar charts.
The same principles can be applied to either Agent or CSQ reports, with the different formats being shown below.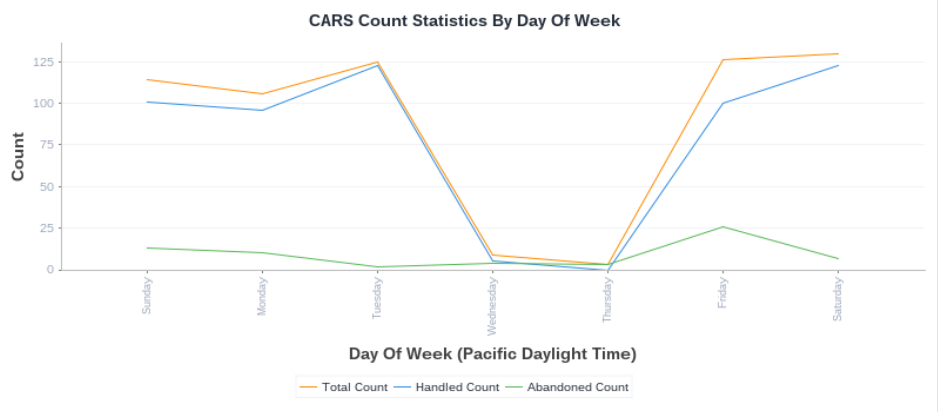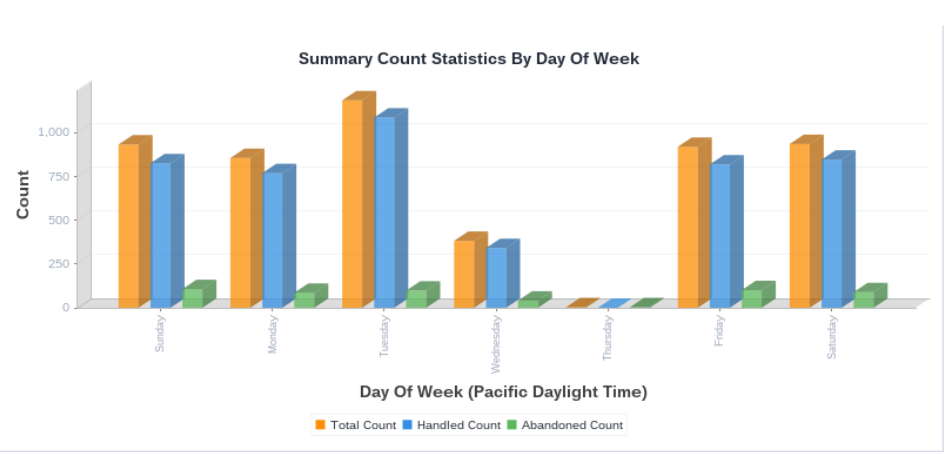 Conclusion and Availability
Thank you for taking the time to read this – we hope that you are as excited for these new features as we are! Variphy 12.2.1-GA is now available for download! You can also reach out to support@variphy.com if you have any additional questions or would like to request assistance with upgrading your installation. To receive notifications for all new product updates, please sign up for our Announcements Newsletter.