Each call will involve 1 or more Call Scenarios, which help classify and describe the call:
Did the call connect?
Was it answered, go to voicemail, or abandoned?
Was the call forwarded and/or transferred?
Was it a short, medium, or long duration and/or did it involve video?
By using classifying Call Scenarios in Call Analytics, you are able to compute and identify breakdowns and key statistics for the Call Scenarios that are important to you, such as the # of Connected vs Not Connected Calls, Answered vs Abandoned, etc.
Introduced in Variphy Version 15.1 is the ability to filter call detail for specific calls based on the Call Scenarios which it falls under.
Variphy offers many Call Scenarios which can be unique to the respective calling platform.
For more information on the Call Scenarios please reference the knowledge base article below, as it relates to your specific platform.
How to filter for calls using the Call Scenario Types search criteria.
From the Search Criteria section of a report or the Call History page utilize the Search Criteria drop down to select the Call Scenario Types option.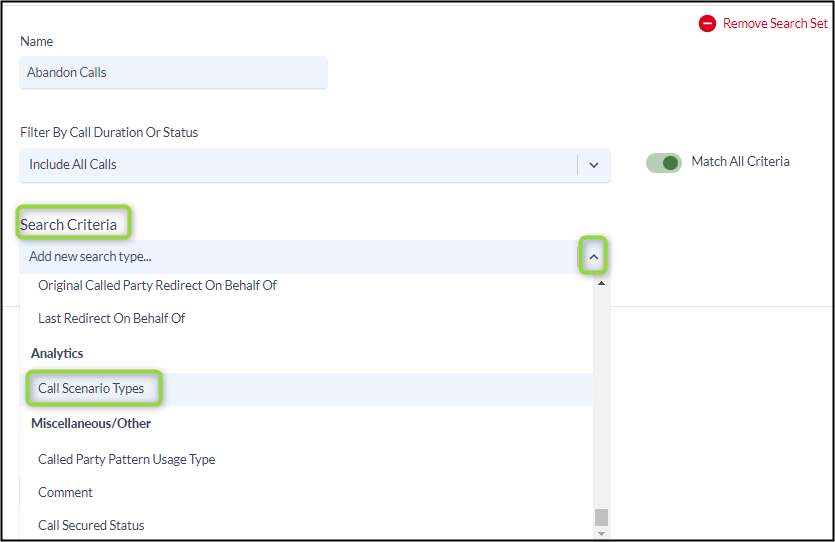 Click the + Add Criteria button to activate the Call Scenario Types as a search option.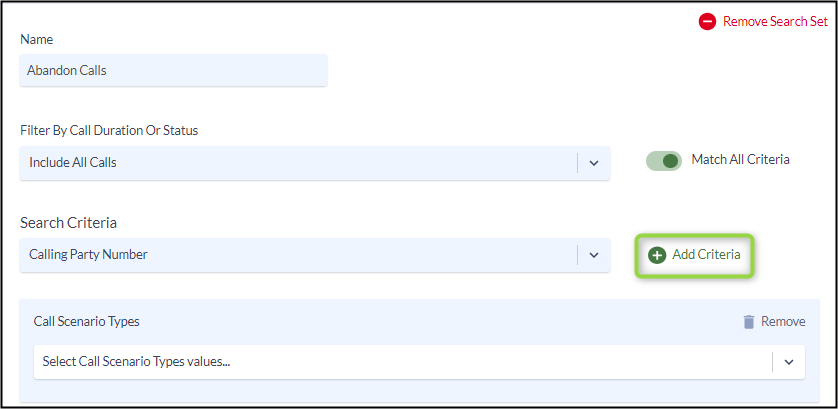 Use the Call Scenario Types drop down to select one or more of the Call Scenarios you would like to show call detail for.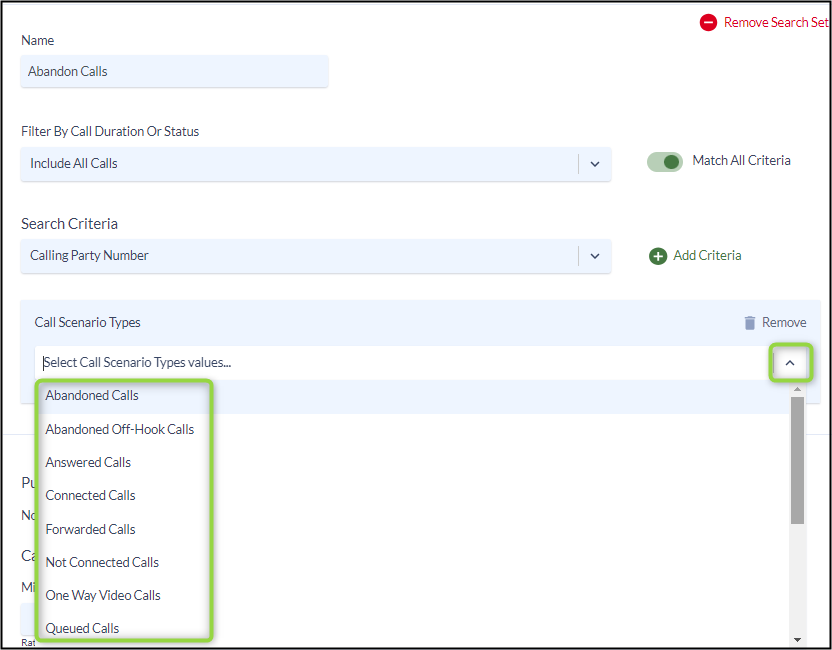 Add any additional Search Criteria in conjunction to Call Scenario Types to run your report.