Schedule quarterly reports in Variphy version 12.4 and above
Step 1)
To get to the schedules reporting page, we want go to the Call Analytics Reporting page then to the schedules tab.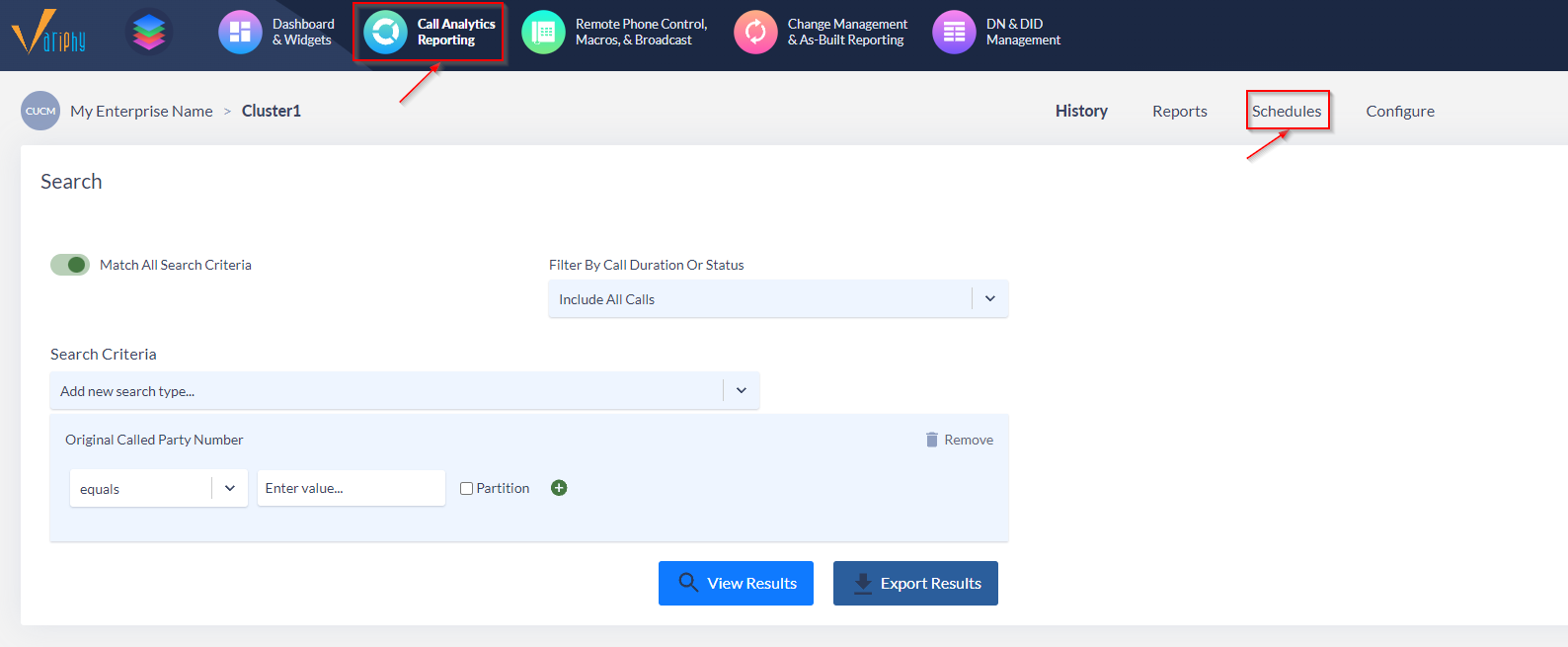 Step 2)
Create the Schedule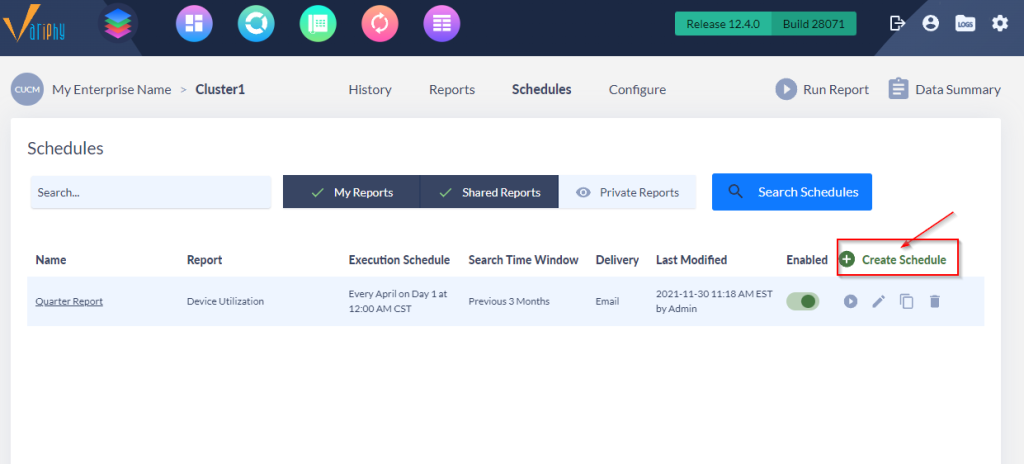 Step 3)
Example 1
In the schedule settings tab, we are going to give a name for the report, select the report you want for the schedule and the schedule frequency by month. Next we are going to want to select the month you want the report to run. Example 1 – If your 1st quarter ends on March 31th, you would select April 1st for the report to run, then start time and time zone. Then you would select the Search Time Window on the left (Example 1.2 below), Select Previous 3 months, then select the "all day" setting if you want the report to run for a specific time during each day. You can also exclude any days you don't want to see in the search time window. See below screenshots for example 1 and 1.2.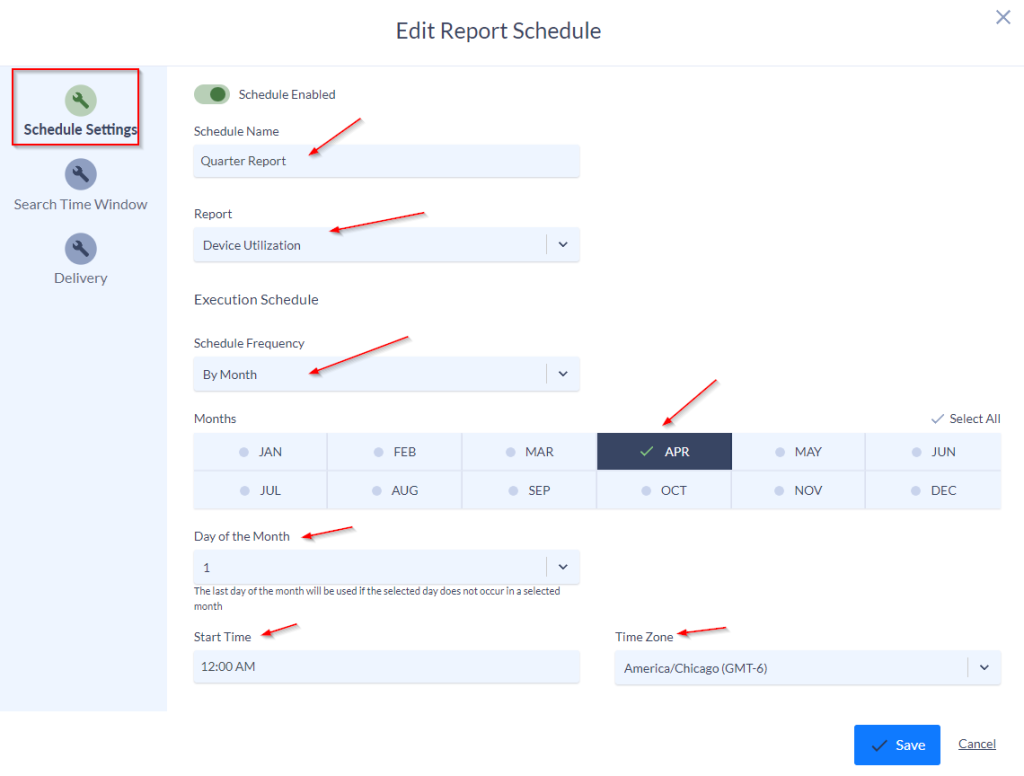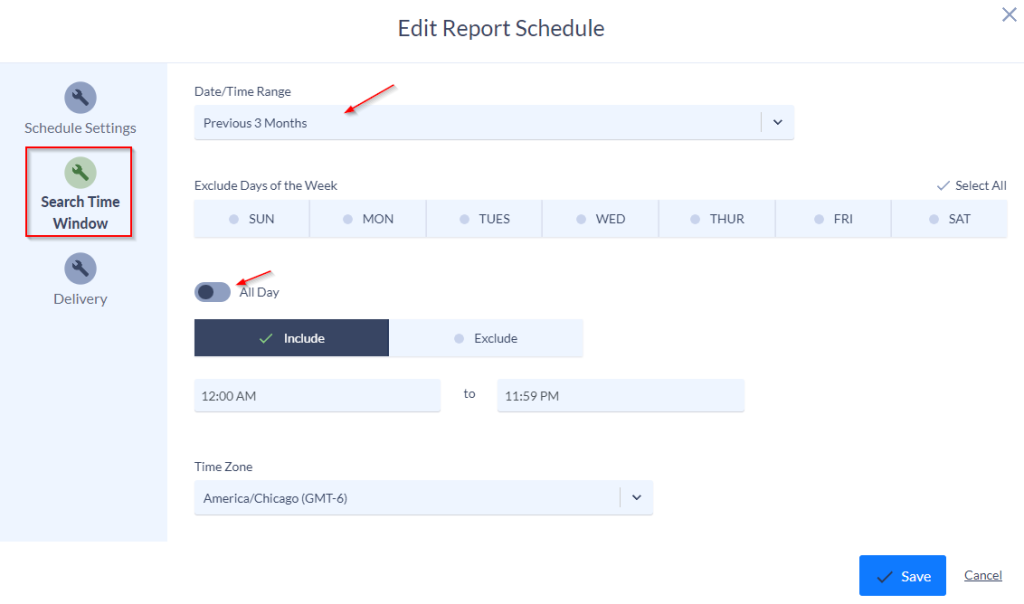 Optional settings for quarters that might end in the middle of a month.
Example 2
If your fiscal quarter for example ends on Match 15th, here is how we would set that up. Under schedule settings, we would change the month to March, then change the day of month to the 16th. Then on the Search time window tab on the left, we would change the Date time range to our new option only available in 12.4 and above to "Current and Previous 2 Months" See below screenshots for example 2.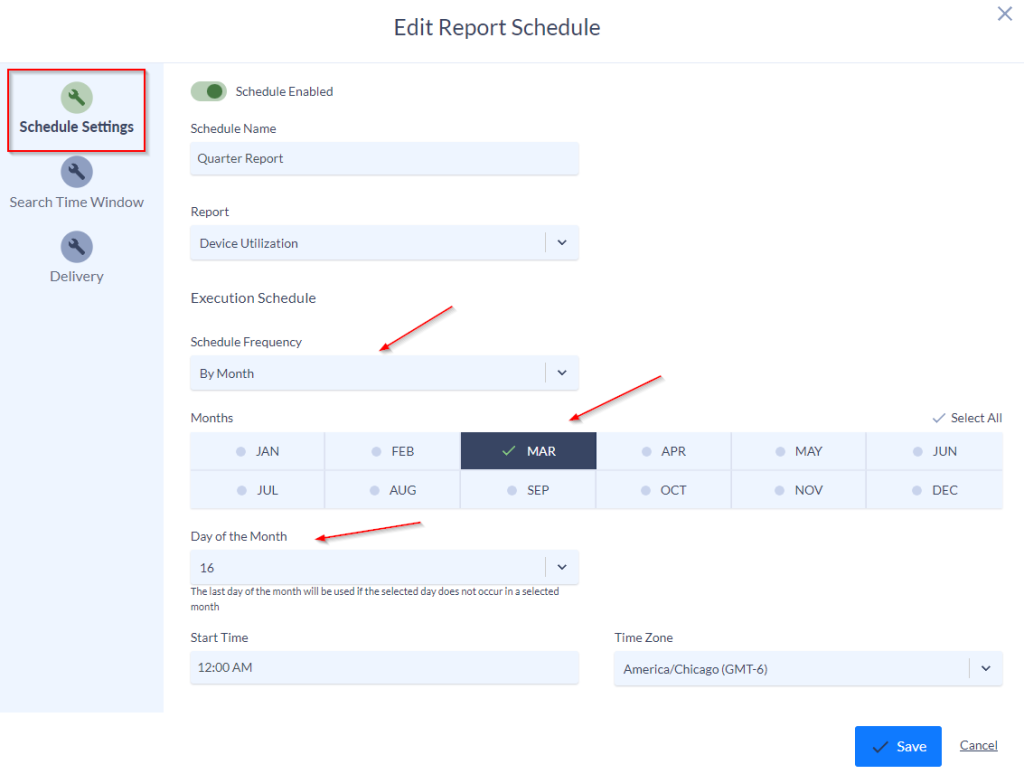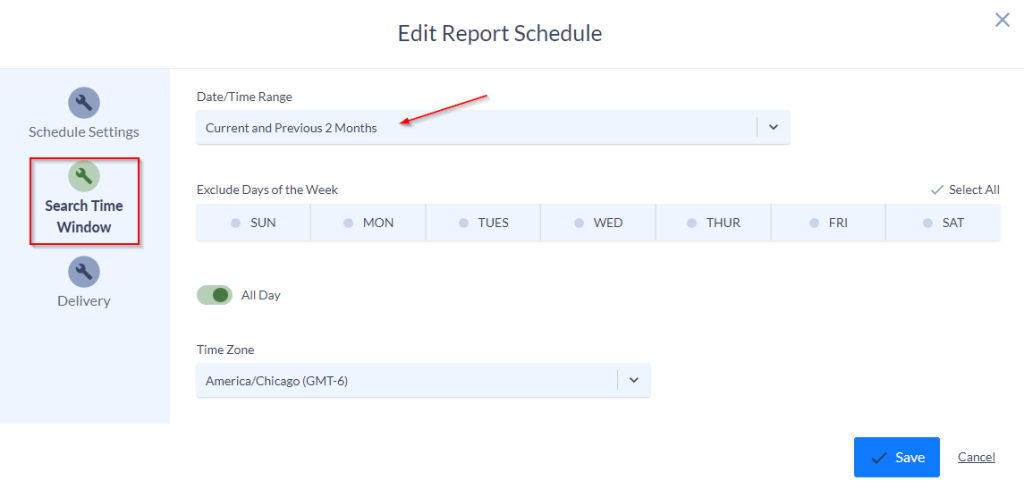 Step 4)
In the delivery tab, we will choose the file output, how you want the report send, Email or Repository link, the recipients of the report, then save the report.