This report will show the number of calls coming into one or more call queues. It will also summarize by user who answered those calls sorted by total number of calls (highest to lowest).
Commonly run daily or weekly to monitor staffing levels to monitor if more agents need to be added due to high call volumes or if there are too many agents in a call queue (low total call counts). It can also be used to track the agents' performance.
Required Changes
The report will need to be modified to show your particular call queue(s) by editing the report and clicking on Search Sets. Change the hunt group name in the Called Hunt Group field to reflect the desired hunt group and add additional hunt groups if needed by selecting them from the drop down list.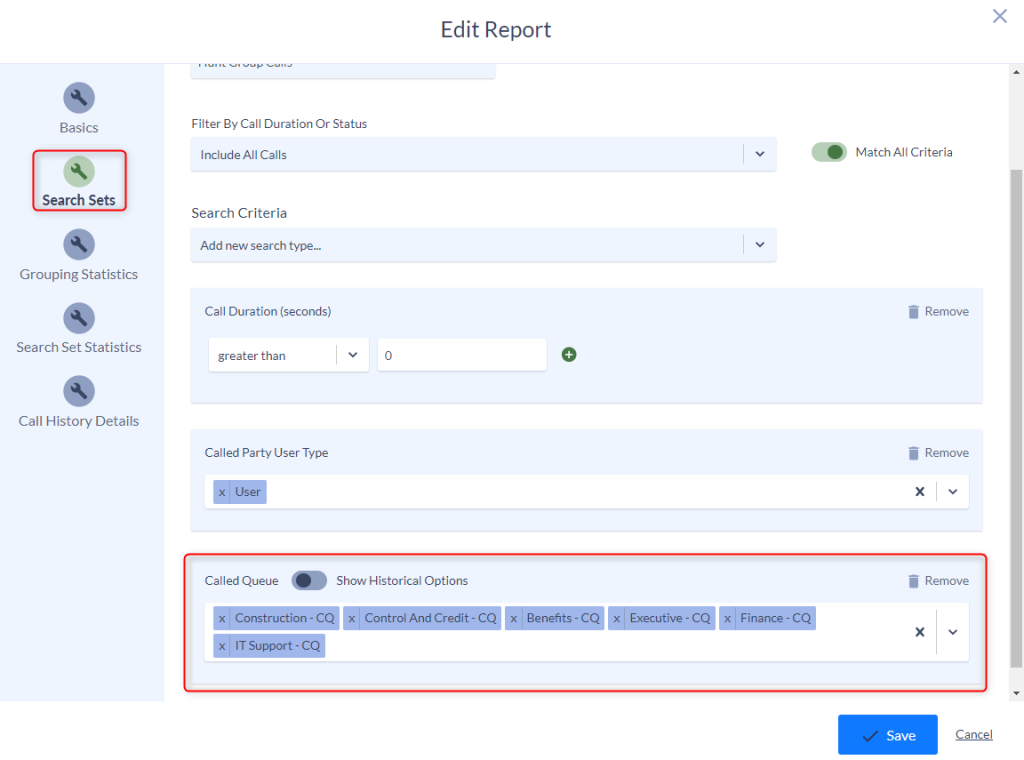 The following Primary Grouping Type options can be used depending on your environment. When selecting one of these options, the Display End User As option is removed.
Called Party Number
Called Party's Manager
If you would like the sorting based on the Name or Label select the following option in the Sort Groupings By section.
User Statistics
The following statistics will show for each person that answers a call from the call queue. To add more statistics you can click on the desired stat and then click the + icon. To remove a selected statistic, highlight it in the right box and click the – icon. See below to show the Answered Calls percentage as opposed to the Answered Call Count.