This report will provide multi-direction totals for one or more locations. It will include high level summarization of outbound (originating) and inbound (terminating) calls.
Required Changes
The report will need to be modified to specify the Calling or Called Party Location being searched. You can select one or more locations from the list.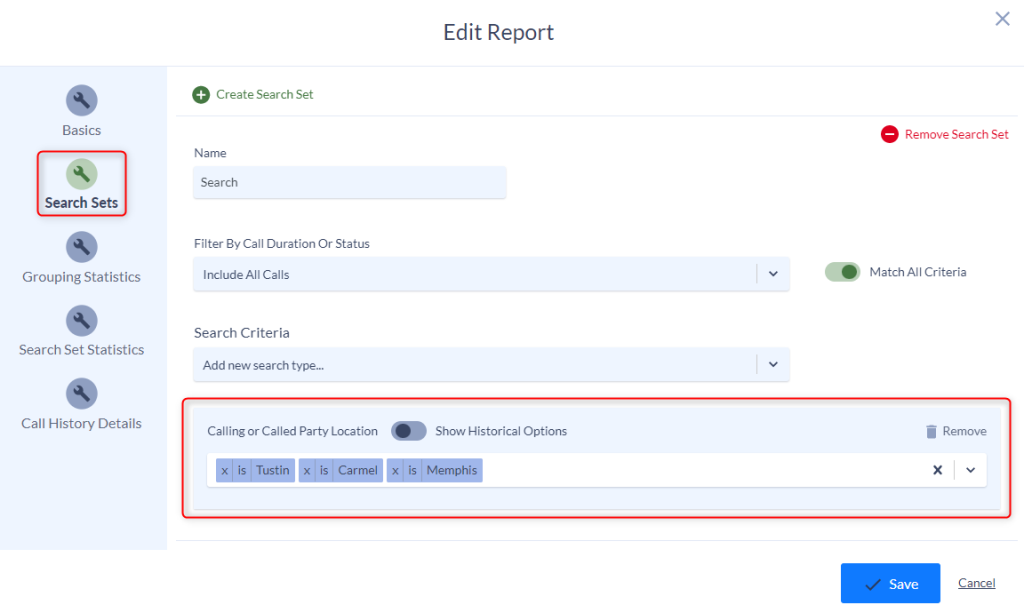 You might see additional locations appear in the grouping. This occurs when one or more of the locations in the report receives/places a call to a different location. To remove the unwanted locations you can configure a Grouping Search Set in the Grouping Search Set Statistics menu.