This report is designed to present Contact Center managers with important statistics and details regarding their abandoned calls. The report can be generated for one or more CSQs. It contains summary statistics for each CSQ and detail call data for all of the calls abandoned in the CSQ. The report can be scheduled to run hourly to allow for client callbacks.
Required Changes
Because the report does not automatically know what CSQ's you wish to report you will need to add the desired CSQ(s) to the report.
Edit the report.
On the Basic page scroll down to the "Contact Service Queues"
Highlight the CSQ(s) you wish to add to the report.
Click the + sign to move the selected CSQ(s) into the "Select Contact Center Queues" list.

Because this report provides detailed summary information on each CSQ it is not recommended to add all CSQ's into this report.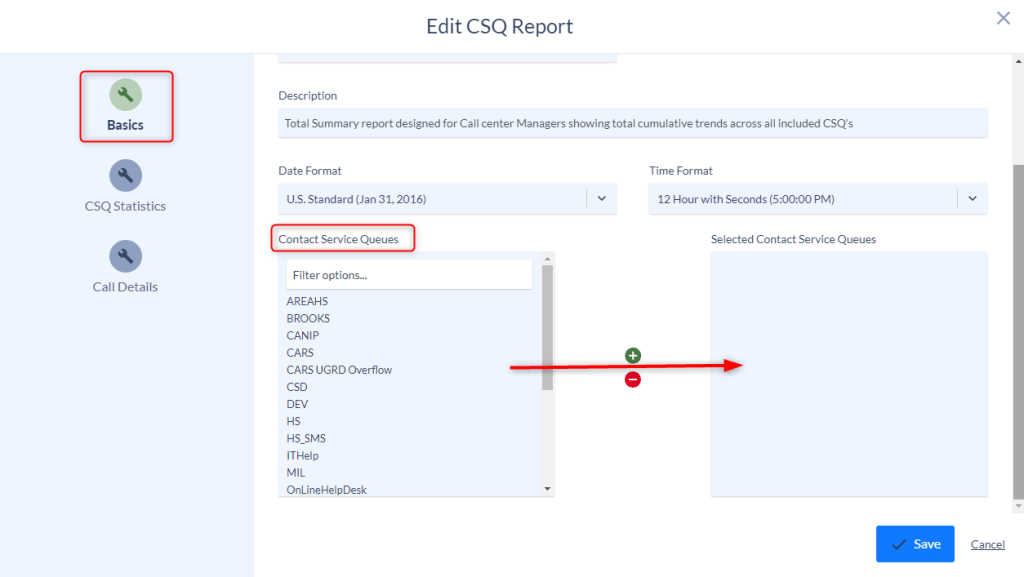 Save and then run your report
Optional Changes
The first table in the report contains a summary of the abandoned call statistics for each of the CSQs selected. You can add or remove the statistic values or change the order of the columns by editing the report and navigating to the CSQ Statistics menu.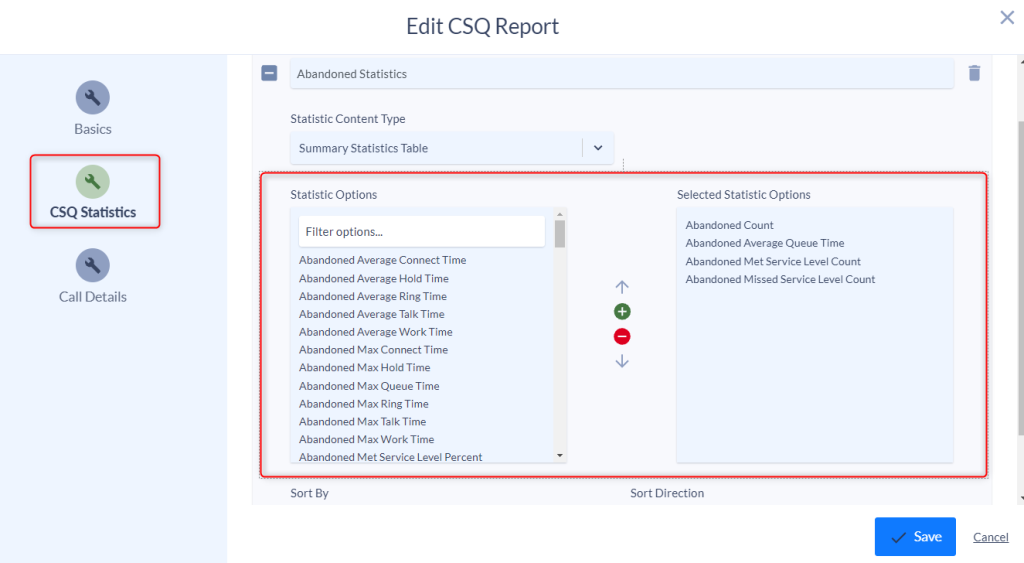 The second table in the report contains the detail records for all of the abandoned calls found within your search criteria. The report is only displaying detailed call records where the Queue Disposition is abandoned. This section of the report can be utilized by call centers to call back customers. You can add or remove the Selected Call Detail Options in this menu.