If you received a .ZIP file from your Variphy representative please extract the .key file before following the below steps.
Download the Variphy License key to your local machine.
Navigate to your Variphy Login Page and select the "Update License" link.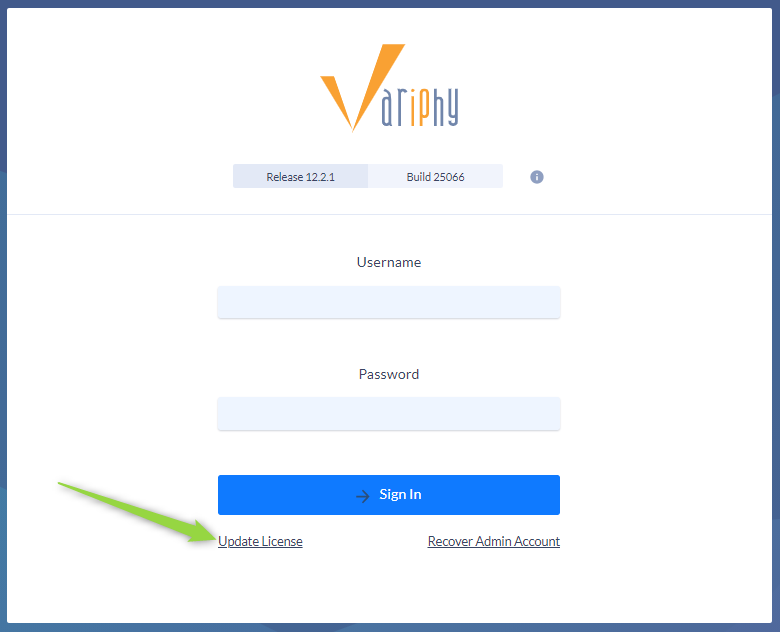 Fill in the Username and Password with administrative credentials.
Select the "Choose File" button.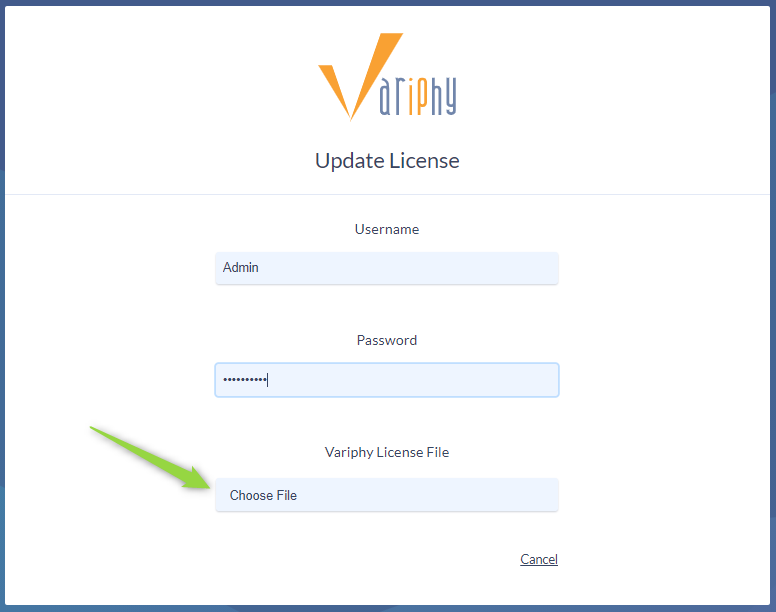 Navigate and choose the downloaded .key license file.
Once you've selected the file click the "Upload License" button.