Variphy As-Built Reporting has the ability to generate a report showing all the current CUCM Hunt Group Logged/Out statuses of Cisco IP phones, in a variety of output formats, including PDF, Word, and Excel/CSV.
Here's How in Variphy:
Step 1) In Variphy, select the Change Management & As-Built Reporting option from the main menu.
If this option doesn't appear in your installation, you either did not purchased this feature or have not been granted feature privileges for it by the administrator.

Step 2) Select the As-Built Reports tab from the secondary menu.

Step 3) Select the Create & Run New Report option.
Step 4) Enter a Report Title and then select the Phone Hunt Group Statesoption from the CUCM Content Options.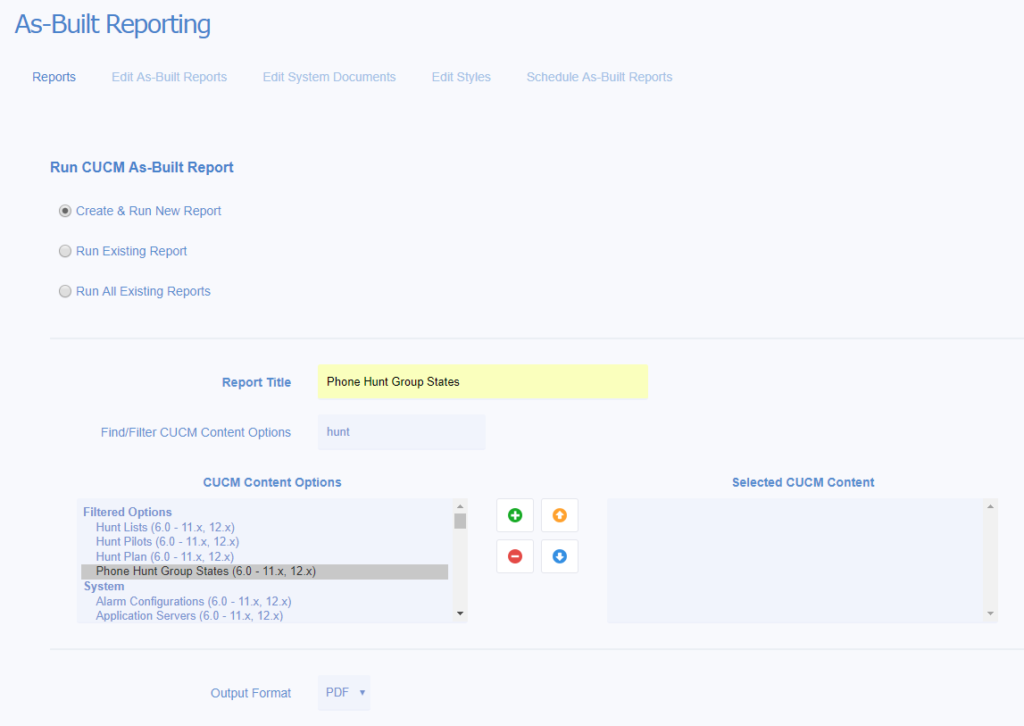 Step 5) Select the desired output format, from PDF, RTF or CSV.
Step 6) Select Current/Real-Time Inventory to generate this report based upon the current CUCM configuration, or select a Snapshot if preferred.
For Data Visibility, select Cluster Wide.
Click the Run Report button to generate the report, which will appear as a download when complete.