Cisco CUBE report designed to show total call count and peak concurrent call path utilization for the entire CUBE.
Optional Edits
This report does not require any additional edits.
If you wish to add additional summary statistics you can edit the report and navigate to the Search Set statistics menu.
From the Search Set Statistics menu you can add additional "Call Statistic Data Type Values" by moving the values from left to right using the + button.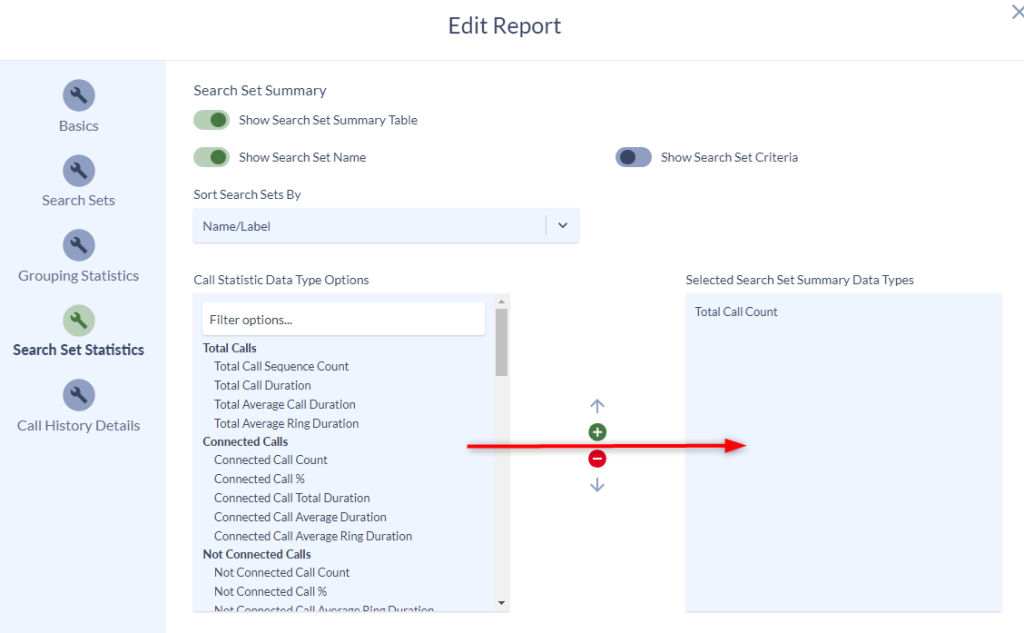 You can also add an activity table by toggling on "Show Total Concurrent Call Activity Tables".

The Concurrent Call Activity Table reveals the total time duration and percentage of time (for the Search Time Window) for which the specific number of concurrent calls were taking place. The example output below shows that there were 15 concurrent calls for a total of 5 seconds (00:00:05). The Time Window Percentage column on the right shows the 5 secs is 0.0% of the total Search Time Window.