As a rule of thumb CUCM CDR call history data will be available in Variphy after the completion of first CDR Time Interval cycle when the CUCM Billing Application Server is configured.
If you need CUCM CDR call history data prior to this time you maybe able to export this time frame (or something close to it) from your CUCM by following these steps.
Step 1) Start by logging into Cisco Unified Serviceability.
From the Tool Bar select CDR Analysis and Reporting from the Tools menu.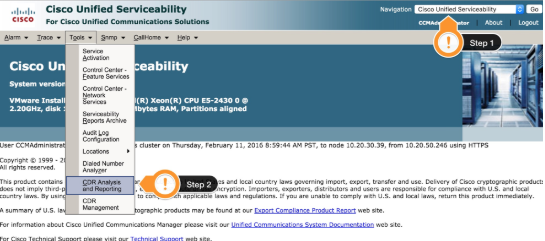 If this option does not appear in the Tools menu, it's typically because the Cisco CAR Web Service has not been activated (or isn't running).
To confirm and fix this, select Service Activation from the Tools menu.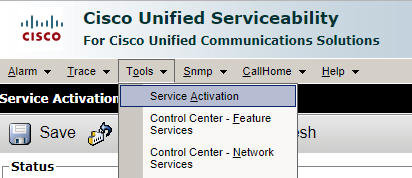 On the resulting page, scroll down to the CDR Services section and confirm that the Cisco CAR Web Service is activated. If it isn't activated, check the box to activate it.

Step 2) From the CDR menu select Export CDR/CMR

Step 3) Specify the Date Range of CDR you'd like to export and click the Export to File button.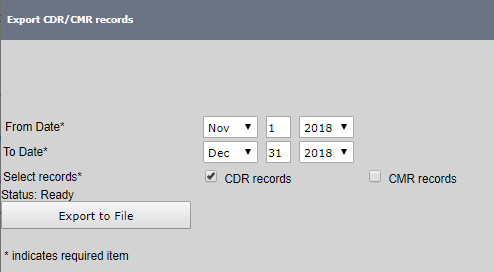 Step 4) Once the export is complete, right click the CDR Dump link and select Save Link As or Save Target As (depending on web browser), name the file cdr_import.txt (note that only the cdr_ prefix is needed in the file name).

Ready to Import this CUCM CAR CDR Data into Variphy?
Follow the simple steps in our
Import a CUCM CAR CDR Export file into Variphy knowledge base article.