In addition to UCCX Wallboarding and Call Analytics, Variphy can provide as-built documentation and change management for UCCX configurations.
A popular report we are often asked about is one that details each Team and Skill for every Agent ("Resource" in UCCX).
How to Generate this Report in Variphy
Within Change Management & As-Built Reporting in the main navigation, select As-Built Reports from the secondary/sub-navigation and ensure you have the appropriate UCCX Cluster selected.

Within the Run UCCX As-Built Report section, select Create & Run New Report.
Provide a Report Title, such as "Agent Resource Configuration" and then select the "Resources" option (as well as any others desired) from UCCX Content Options field so that it appears in the Selected UCCX Content field on the right.
Select your desired report output format and whether to generate it based upon Current/Real-Time Inventory (IP connectivity to UCCX Cluster required) or a historical snapshot (if any exist).
Click the Run Report button when ready to generate the report.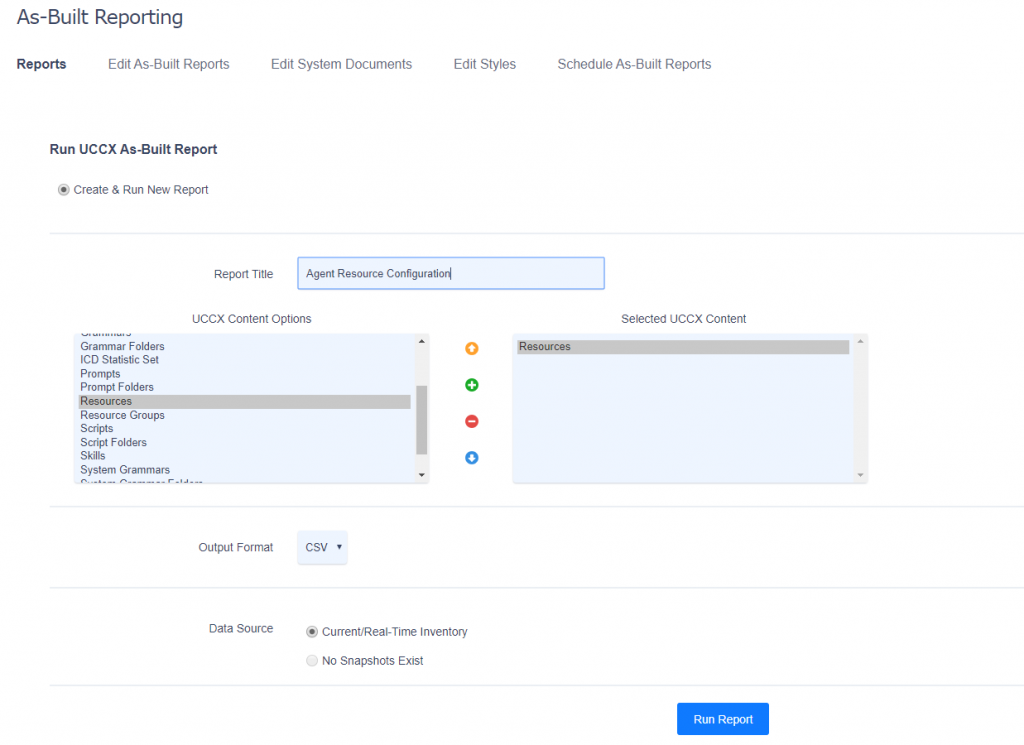 The resulting report (CSV output in this example) will detail the Team and Skills for each Agent/Resource, along with other key configuration information.