Agent based report designed to provide Supervisors a high level overview of agent productivity by Team, Resource Group or specific Agents. Designed to show over all performance of each agent along with busy hour and busy Day of Week for the entire Team or Resource Group.
This report is normally scheduled to run weekly to gain insight into agent performance, assist with staffing and help better manage agent availability and improve the customer experience.
Suggested Changes
This report does not contain any Agent, Team or Resource Group filters. Running the run as is will include all agents in the Call Center. It is suggested to modify the report to include only the Agents, Teams or Resource Groups you wish to report.
How to add filters for your Agents, Teams or Resource Groups.
Edit the Report.
On the Basic Tab click "Create Agent Search Set"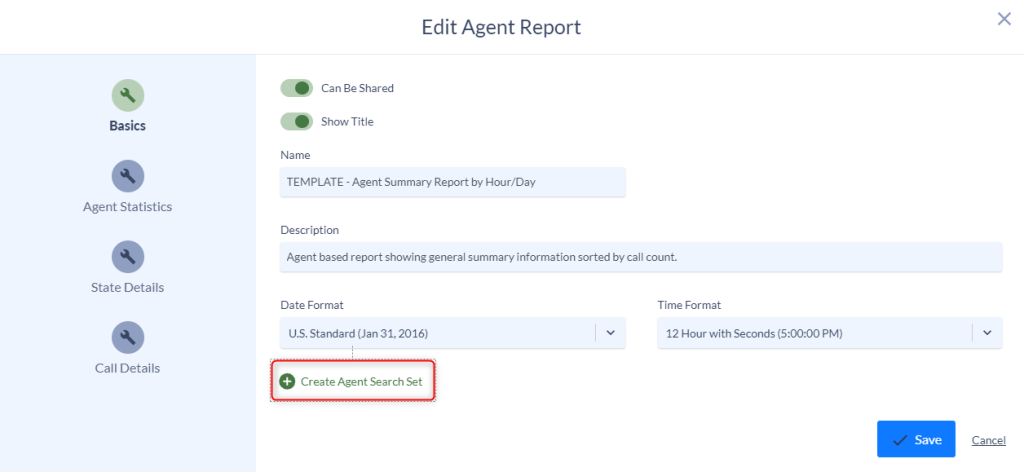 Give your filter a name.
From the picklist select an available filter option (Agent, Resource Group or Team.
Once you've selected your search criteria click the "Add Criteria" button to the right to add your filter.

S

elect the available Agents, Resource Groups or Teams you wish to include in the report from the picklist.

You can add multiple Teams, Resource Groups or Agents by selecting them in the picklist.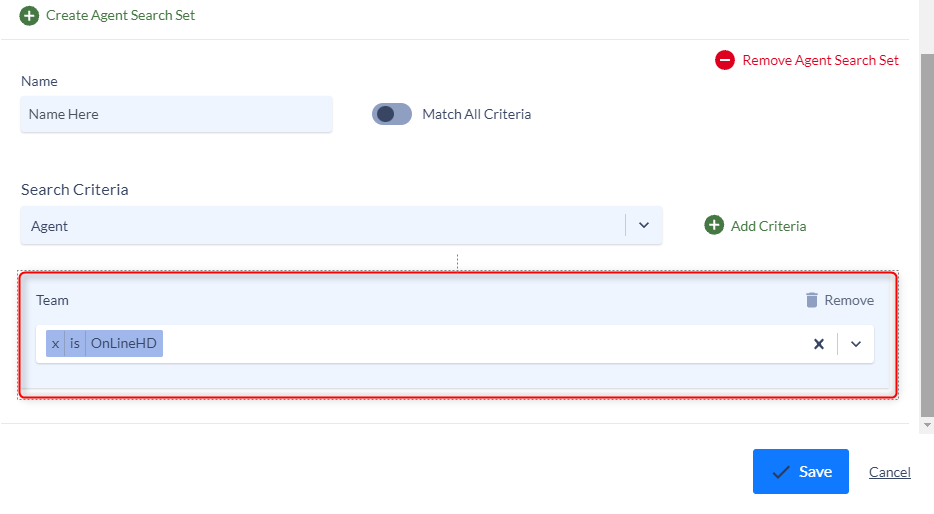 You can add multiple filters to a single report.
For Example if I wish to Include the OnLineHD team, as shown above, but exclude another agent from the report. You can add an additional Agent search sets by choosing Agents in the Search Criteria and clicking the "Add Criteria" button. This will allow you to compound your original Team search with additional filter options.
Choose the Agent(s) you wish to exclude from the list of available agents and click "is" to change it to "is not".
Toggle on the "Match All Criteria" option. This would then produce a report for all agents in the OnLineHD Team but the one's you excluded.