Starting in Variphy version 12, each user can be given the option to create and manage their own dashboards and wallboards, each with widgets from the CUCM and/or UCCX clusters which he/she can see and use.
Configuring privileges for Dashboard Widgets for each Cluster for Users or Groups
Login to Variphy as an Administrator user and select User Accounts & Groups from the System section of the Setup & Administration page/menu.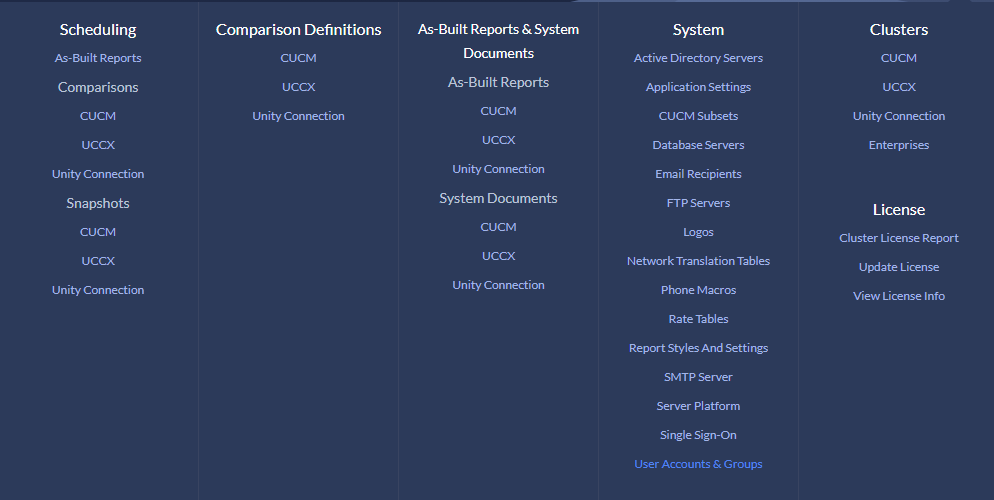 The following is only necessary for non-Administrator users/groups, as Administrator users will automatically have privileges for all licensed features in Variphy.
Select the appropriate User or User Group to edit or create a new one if necessary.
First, enable the main Dashboards privilege within the Dashboard Privileges section.

This will provide the user/group access to the Dashboard feature in the main navigation.

Next, in the Cluster Privileges section, add or enable the Dashboard Widgets privilege for each desired Cluster which the user/group should be able to see/use Widgets for.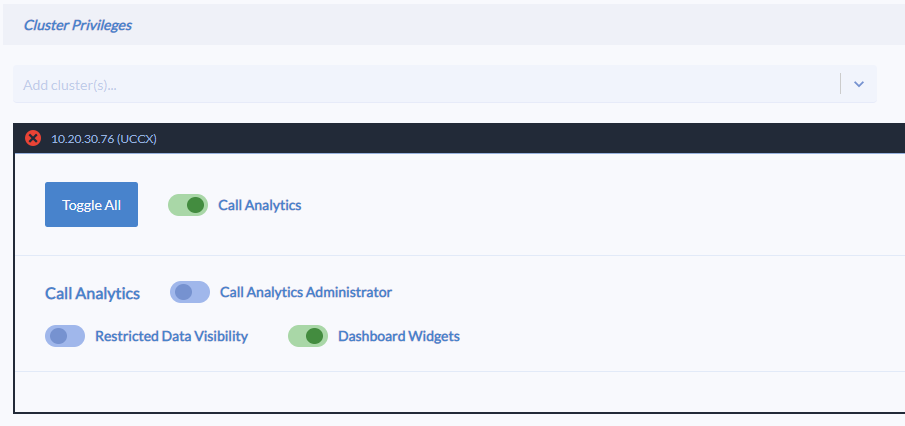 That's it! Click Save when you're finished.
When the user(s) next login to Variphy, they will be able to use the Dashboards feature with their appropriate clusters.