Not every UC environment is the same, some users rely on organizational hierarchy like Departments or Managers while others leverage Hunt Groups, DN's, Device Descriptions or Device Pools to meet their reporting needs. Variphy has created several Report Templates for Cisco CDR, Cisco CUBE and UCCX to help our customers get started or introduce new ideas to customers already utilizing Variphy. Report Templates are designed to be general templates to provide a starting point for end users to build reports based on their unique UC Environment. Some templates are designed to be run without any required changes while others require input to properly generate reports based on your environment.
The following article will walk you through how to download and implement the Variphy Report Templates.
Downloading the Templates
Navigate to the Variphy.com login page and sign in with your Variphy.com login.

If you do not know your login please feel free to reach out to your Variphy Account Manager.
Head to the Support > Download page.
Navigate to the Report templates download section and click "Download Templates" to download the templates appropriate to your Variphy Features.

Because there are multiple reports in each template pack the download is a compressed zip file.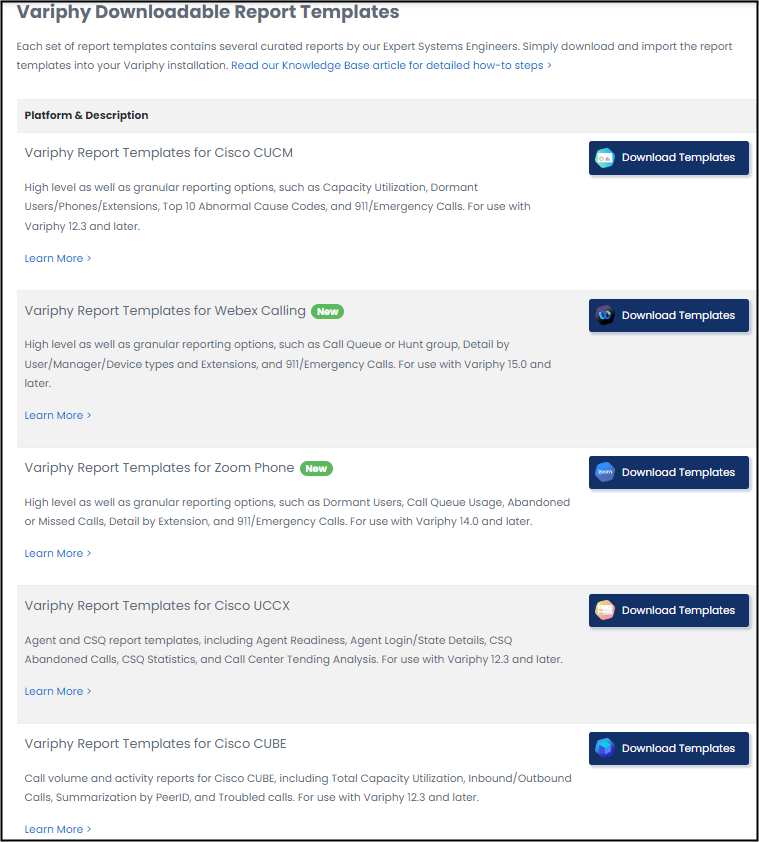 Navigate to the downloaded zip file and right click on it and select Extract All.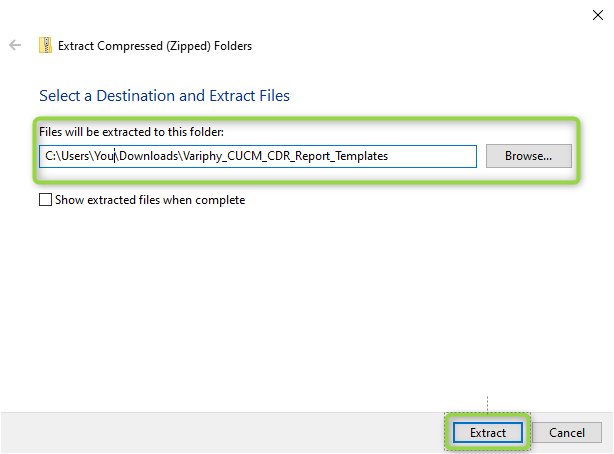 Log into your Variphy web interface navigate Call Analytics Reporting > Report for the appropriate cluster type (CDR, CUBE or UCCX).

Once in Call Analytics Reporting > Reporting you can use the gear next to the cluster name to change clusters.

Use the Drop Down next to "Create Report" to select "Import Report(s)".

In the resulting import screen browse to your Extracted files and select all of the templates or choose only the templates you wish to import and click Open.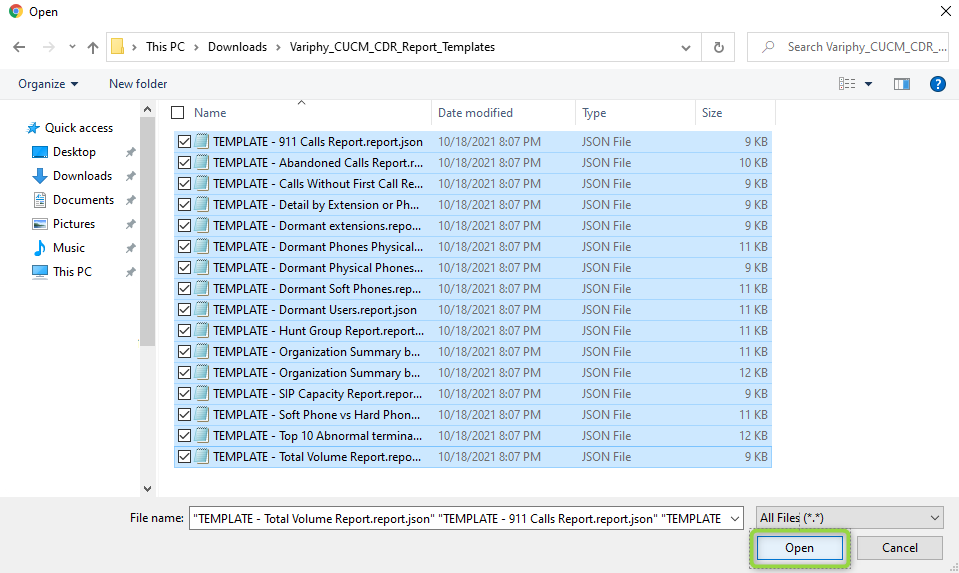 Click Import.
Congratulations you have imported the reports. You can search the word "Template" to find all of the available templates.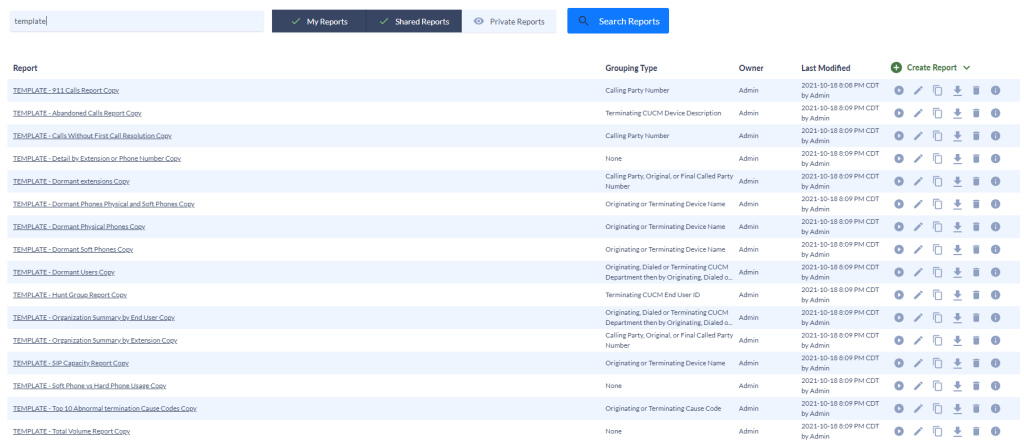 Available Reports Templates.