In Variphy Call Analytics Reporting, there are 2 easy ways to run an existing report:
Method 1) Click the Run Report button at the top of every page

Method 2) Click the Run Report icon for the desired report on the report list page

Both methods described above will open the following dialog.
On the Delivery tab, choose the report, preferred file output format and delivery type.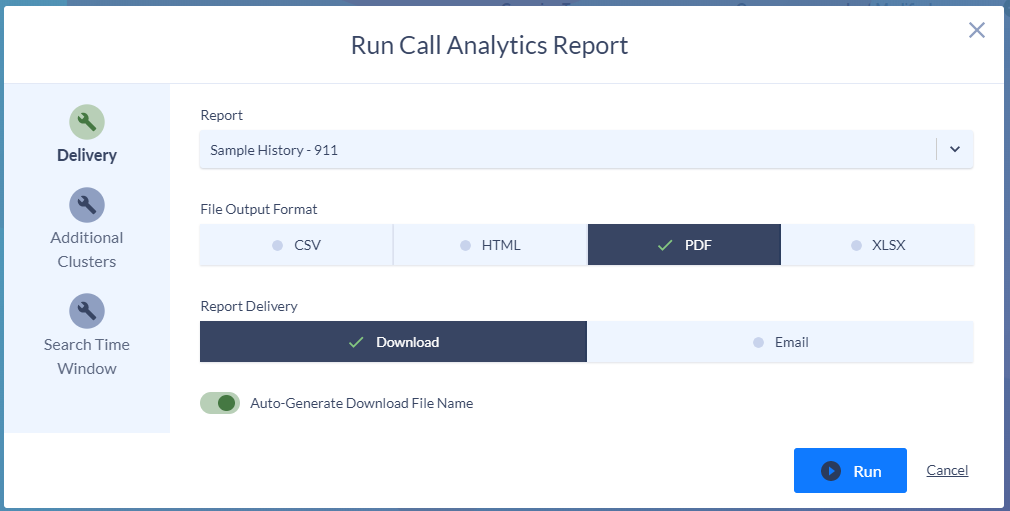 On the Search Time Window tab, select the desired Date/Time Range to generate the report for.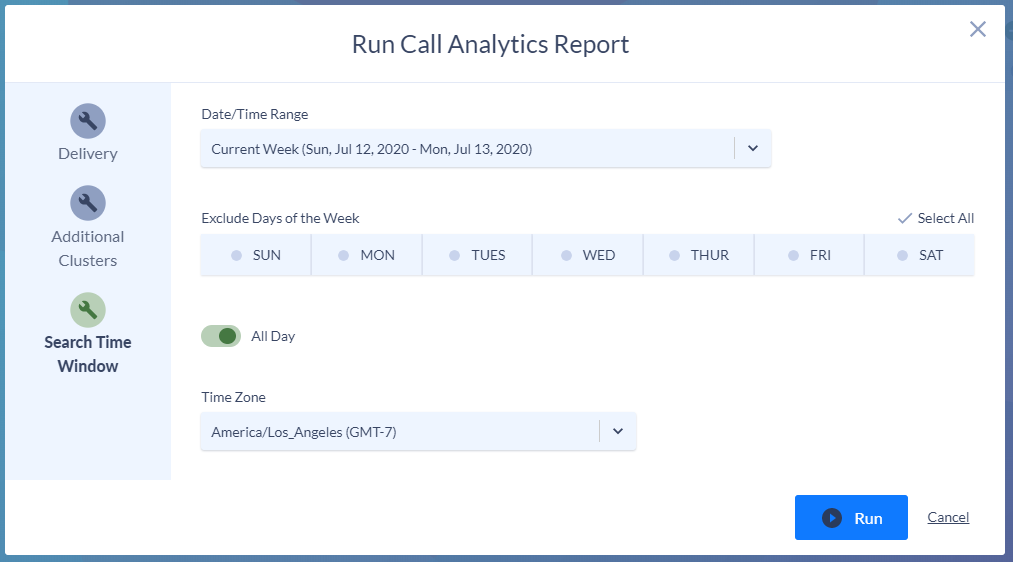 When finished, click the Run button!