Step 1) Creating a password for the Historical Reporting User
Log into the UCCX publisher
Browse to Tools>Password Management

NOTE – The Historical Reporting Password has to be changed unless it is already known or used before. Cisco does not set a Password for this setting and will need to be changed in the UCCX Administration page.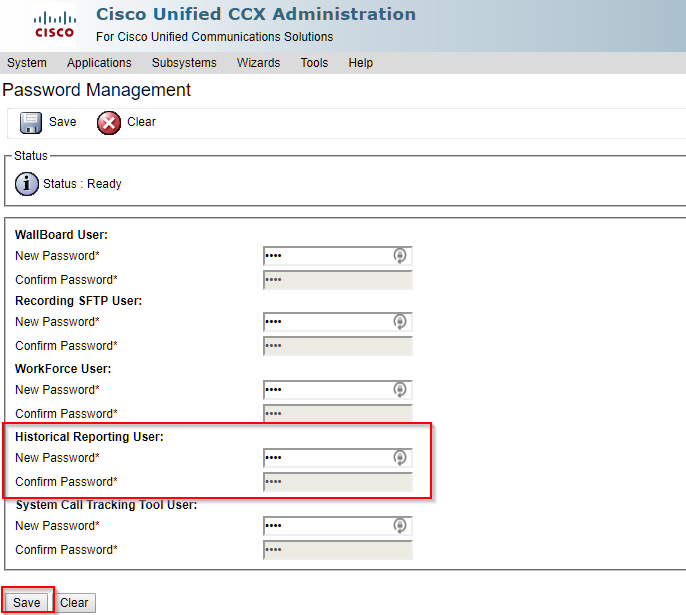 NOTE – Make sure to change the HR User Password on all nodes of UCCX.
Step 2) Configuring the Real Time Snapshot Config
In this step we will configure the wallboard settings for UCCX to send information to Variphy
Browse to Tools>Real Time Snapshot Config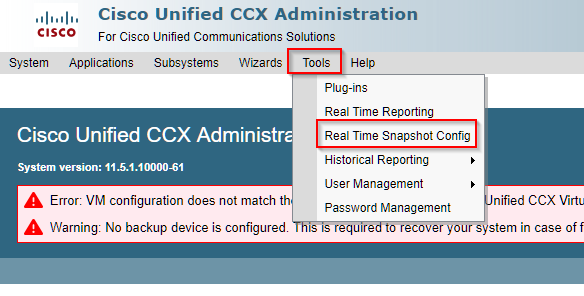 In the Real Time Snapshot config, check
Data Writing Enabled
Data Writing Interval
Cisco Unified CCX CSQ's Summary
Cisco Unified CCX System Summary.
Under Wallboard System, add the IP address of the Variphy server.
Note – Server name field only needed if there is no value in field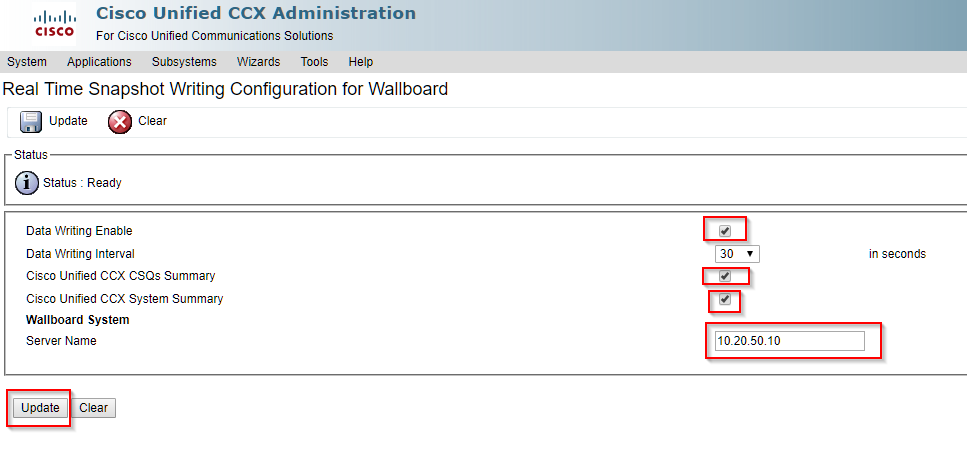 Step 3) Configuring the UCCX cluster settings in Variphy
Log into the Variphy server – http://x.x.x.x:8080 or https://x.x.x.x:8443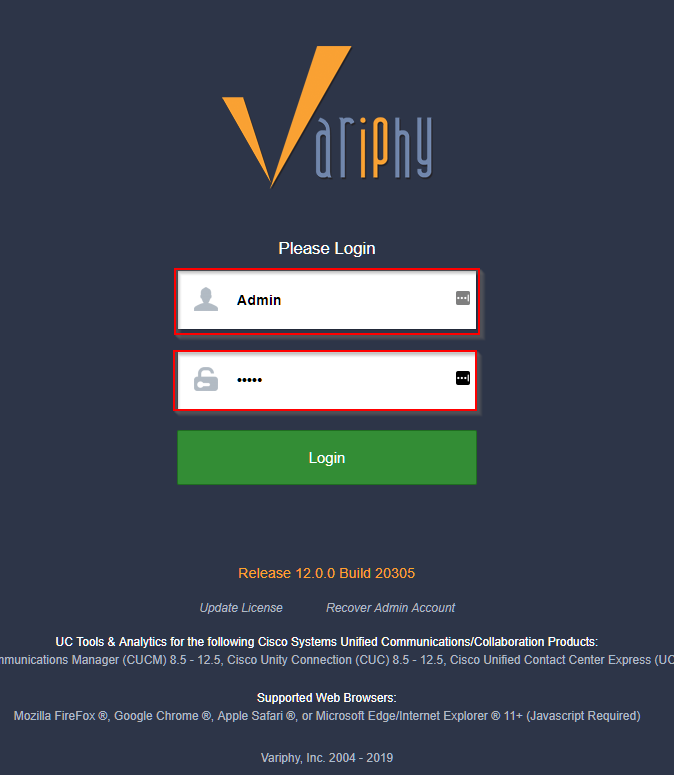 Go to the settings menu

Go to UCCX under Clusters

Add UCCX Cluster

In the first section, enter UCCX publisher information
Cluster Name (Only for Variphy Naming)
Enterprise Name
Primary IP of the UCCX Publisher
Primary Server host – Use only only host name of UCCX server, do not enter the FQDN(Fully Qualified Domain Name)
Password – The password set for the Historical Reporting User created in step 1.
Confirm Password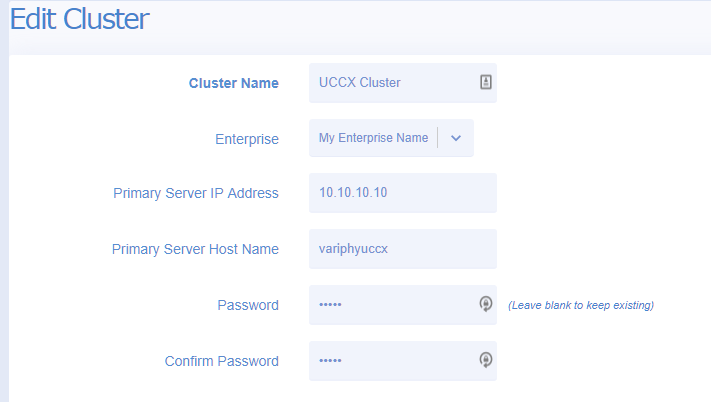 Add UCCX subscriber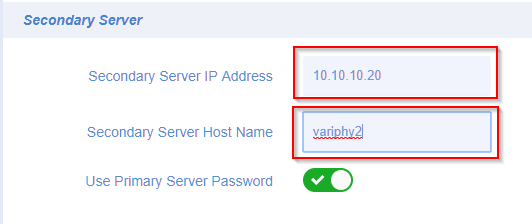 Enter Finesse Supervisor User credentials
Note – Finesse user should be added to show custom cause codes within Variphy. If no supervisor is needed, leave port 8445 in the configuration and skip the user and password steps.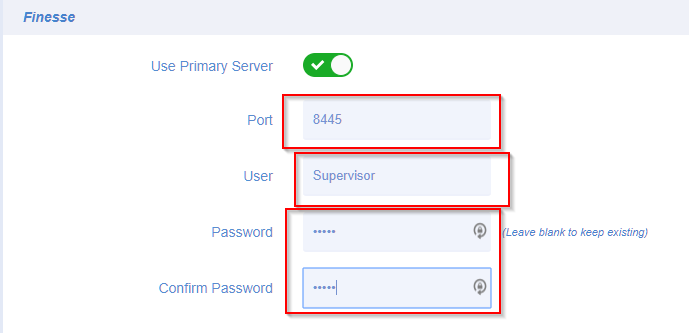 Add log analysis directory (if needed)
Set purge Audit Logs settings
Save

Step 4) Check Cluster

If configuration is correct, its will show Cluster License Valid and UCCX Configuration Successful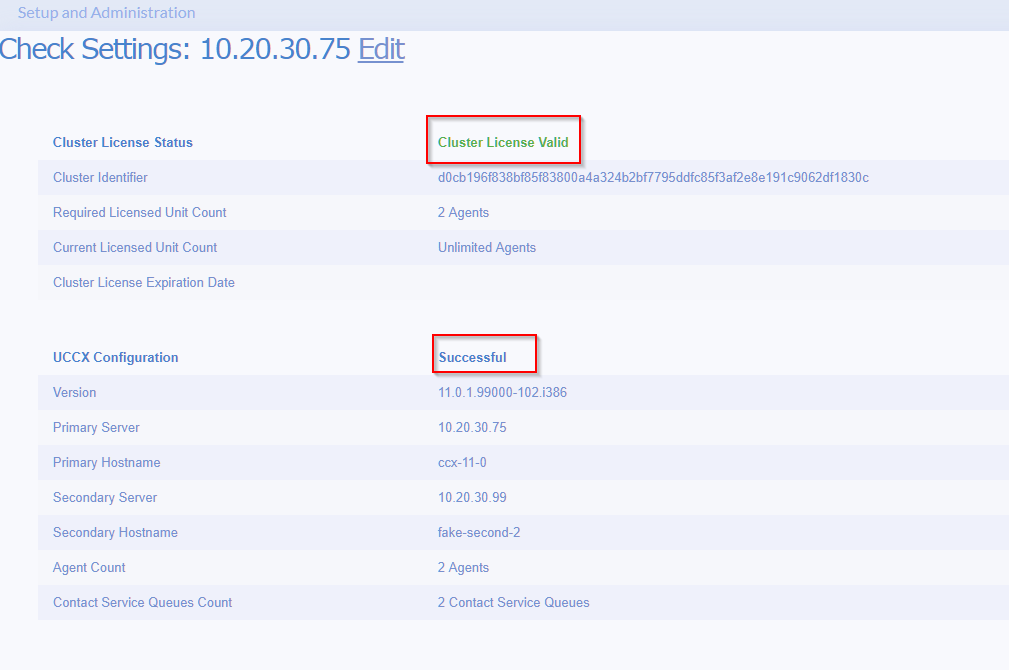 UCCX information will now be available in the Dashboards & Widgets & Call Analytics and Reporting